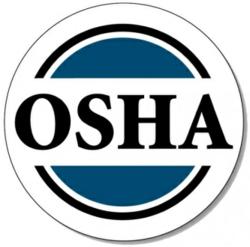 Lafayette, CO (PRWEB) April 24, 2013
Strong support from our current administration has led to an increase in regulatory activity and enforcement. KPA services focus on improving dealership safety and compliance. Quarterly scheduled appointments educate dealers on OSHA and EPA regulations, while this new supplemental feature, The 5th Visit, mimics a legitimate unforeseen inspection.
The 5th Visit includes:

A simulated inspector-grade facility inspection
Two employee interviews
Required program and policy manager interview
Onsite coaching identifying areas of improvement
Inspection report including present day findings
"While dealers continue to improve upon their safety and compliance programs, new penalty guidelines continue to increase violations. A 31% [violation] increase since 2010 has created the need for informative, simulated inspections. For most dealers, paying a substantial fine just isn't in the budget. You can't prevent an inspection, but you can prepare for one," notes KPA Channel Partner Manager, Trevor Stage.
With the increased likelihood that regulators may show up unannounced, paired with the rise in violation fines, dealerships must assess how they would fare with an unexpected inspection.
"KPA recognizes the impact of OSHA and EPA penalties upon a dealership as a whole, as well as the impact that employee and manager turnover has on a dealership's safety program. In addition to our scheduled compliance trainings, our goal is to prepare you for inspections and avoid problems before they arise. The 5th Visit is not your typical KPA meeting," Eric Schmitz, VP of Products and Business Development.
The expectation is to learn from The 5th Visit, work towards improving safety compliance practices on a daily basis, and further train dealership staff and management on how to handle an inspection from a regulator.
About KPA
KPA is a dealer services and Internet marketing provider for over 4,600 automotive, truck, and equipment dealerships and service companies. KPA provides consulting services and software for three industry-specific product lines: Environment & Safety, HR Management, and Internet Marketing. KPA joined the Inc. 500/5000 list of fastest growing companies in 2012. For more information, visit http://www.kpaonline.com.