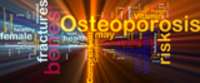 One in three women will be affected by osteoporosis and Vivacare provides physicians with the tools to educate their patients about osteoporosis prevention, detection and treatment, said Mark Becker, M.D., President of Vivacare
Berkeley, CA (PRWEB) October 20, 2010
October 20th is World Osteoporosis Day and, in honor of this public health event, Vivacare has expanded the osteoporosis education resources made available to the 6,000 physicians enrolled for Vivacare's "From Your Doctor" patient education service.
Physicians use Vivacare to enhance their own practice Websites with customizable patient handouts and other resources to help patients better understand and manage their health. Enrolled physicians can now supplement their practice Websites with a variety of new, in-depth patient handouts about osteoporosis, osteoporosis prevention, diagnostic tests (bone mineral density), osteoporosis medications (Actonel, Boniva, Fosamax, Prolia, Reclast) and general bone health advice.
For instance, rheumatologist Akther Kotha, M.D. of Escondido, CA uses Vivacare to provide her patients with online access to patient handouts regarding the conditions she treats and medications she prescribes.
In a recent survey, patients reported being more likely to refer to health information from their own doctor's Website than any other online health resource. Patients seeking information about osteoporosis can now get that directly from their most trusted source, their own doctor.
"One in three women will be affected by osteoporosis and Vivacare is pleased to provide physicians with the tools to educate their patients about osteoporosis prevention, detection and treatment", said Mark Becker M.D., President of Vivacare. "Vivacare makes it easy for doctors to provide patients with relevant health information that supports their professional approach to care."
The osteoporosis content provided by Vivacare includes links trusted resources, including the National Institutes of Health and the National Osteoporosis Foundation so that patients learn more about this organization that is dedicated to improving public awareness of osteoporosis.
About Vivacare
Vivacare is a patient education company that that helps medical professionals share practical health information with their patients, leading to improved clinical care and patient satisfaction. The patient education service is available to physicians within 12 medical specialties, including allergists, dermatologists, cardiologists, rheumatologists and primary care physicians.
Vivacare partners with a variety of medical organizations, including patient advocacy groups and pharmaceutical firms to cost-effectively distribute information about their products and services at the point of care. Vivacare has implemented programs that support the management of patients with actinic keratoses, Alzheimer's disease, asthma, epilepsy, multiple sclerosis, rosacea, and tremor.
About Osteoporosis
Osteoporosis is a bone disease that leads to reduced bone strength and an increased risk of fractures, particularly of the spine, hip and wrist. The bone loss occurs silently without any other symptoms until a fracture occurs. Spinal and hip fractures can be particularly debilitating. Bone Mineral Bone Density (BMD) and other tests are available to diagnose osteoporosis before symptoms develop and the US Preventive Services Task Force recently advised that all women receive a bone density screening by age 65, or by 60 if a patient might be at high risk for fractures. Osteoporosis treatments, including bisphosphonates and other medications can help to maintain bone strength and reduce the risk of developing a fracture.
###