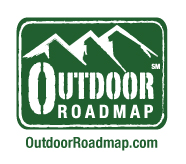 Birmingham, Michigan (PRWEB) March 05, 2013
Online hunter education from Outdoor Roadmap is the quick and easy way to gain hunter education certification in West Virginia. On-demand online hunter education allows new and existing hunters to gain the classroom hunter education training required for a license, when and where it is convenient to study as opposed to attending a weekend classroom course.
The Outdoor Roadmap online Hunter Education course sells for $13, the lowest priced narrated online course available in West Virginia. The course contains interactive diagrams and real photos to increase the ease and enjoyment in learning.
According to the US Fish & Wildlife Service there were 233,349 paid license holders in 2012, ranking as the 29th largest hunting state in the United States. This generated $10,365,102 dollars of revenue to the State of West Virginia.
All hunters born on or after January 1, 1975 must present a hunter education completion certificate when purchasing a hunting license. The Outdoor Roadmap online Hunter Education Course qualifies as the classroom portion of the study. After completing the online portion, students must contact the closest Law Enforcement District Office to schedule the practical (hands-on) portion and written test.
The Online Outdoor Roadmap hunter education course contains practice quizzes and a final exam to prepare students for the field day. Students must complete the entire course and score 80 per cent on the exam and bring the completion certificate to the instructor. A student can take the course and practice exam as many times as needed to pass as preparation for the exam with the instructor on field day.
About Outdoor Roadmap
Outdoor Roadmap LLC owns http://www.OutdoorRoadmap.com a web site providing hunter education, and how to, gear and news articles to enjoy the outdoors. Hunter Education that is required in all 50 states is available online from Outdoor Roadmap at http://www.OutdoorRoadmap.com/sem/hunter-education