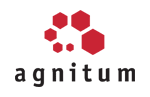 No more surprise credit card charges or unwelcome dropped protection - just peace of mind that your protection will always be there for you.
St. Petersburg, Russia (PRWEB) January 16, 2013
In an unprecedented move, specialist security software developer Agnitum is starting the new year with a unique "buy once and you're done" offer for its premium professional-grade products. Anyone purchasing a license for Outpost Security Suite Pro or Outpost Firewall Pro before midnight on January 31st 2013 will receive lifetime protection, inclusive of all upgrades and database updates.
"We've heard too many sad tales of users who've suffered malware attacks or ID theft because they let their security software subscriptions expire," says Agnitum Managing Director Mikhail Zakhryapin. "Whether they didn't have the money for the renewal or they simply forgot, the result is the same – major inconvenience and even financial loss. So we've launched this special deal to help users ensure it will never happen to them again."
Outpost Security Suite Pro is one of only five products to be awarded Virus Bulletin's coveted VB100 certification in twelve consecutive tests over the past two years. The offer applies to the full professional product, not the free product, so users will benefit from a full range of protection technologies:

Fast, full-spectrum anti-malware that's continually updated in the background
Secure Internet connections with intelligent two-way firewall
Proactive protection preemptively blocks unknown threats
Smart web filtering protects PCs from online threats
Special protection to prevent infection of apps and operating systems
Targeted USB protection stops malware spreading via USB drives
Always-on protection doesn't interfere with gameplay or streaming video
Auto-Learn technology helps new users customize their protection
The price for all of this protection for a lifetime? Just $59.95 for the Security Suite or $39.95 for the Firewall – including updates, upgrades, and technical support. No more renewals. No more subscriptions. Just award-winning protection that will keep users secure against all manner of online and offline threats for ever.
"This is our way to help users keep their computer security New Year's resolution", says Zakhryapin. "No more surprise credit card charges or unwelcome dropped protection- just peace of mind that their protection will always be there for them."
The offer expires at midnight on January 31st, 2013 and is available only through the Agnitum website.
About Agnitum
Founded in 1999, Agnitum Ltd. has been committed to delivering and supporting high-quality, easy to use security software for over a decade. Agnitum's commercial solutions for the home market are Outpost Firewall Pro and Outpost Antivirus Pro, securing personal and family computers; and Outpost Security Suite — an all-in-one Internet security solution. Dedicated to global e-security, Agnitum also offers free versions of Outpost Firewall and Outpost Security Suite to secure users' system, network connections and critical data. Outpost Network Security ensures centrally-manageable endpoint protection and reliable performance for SMBs, and Outpost Antivirus Service provides antivirus protection via monthly subscription to 150,000 ISP subscribers. Agnitum technologies benefit more than 400 million users around the world under different brands.