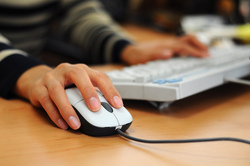 "Hiring Filipino virtual assistants empowers you and your business," says John Jonas, CEO of Replacemyself.com
Palm Bay, FL (PRWEB) January 30, 2011
In this economy, cutting costs is a New Year's resolution that entrepreneurs can not afford to ignore. Replacemyself.com teaches businesses to increase efficiency and decrease cost by delegating labor to the Philippines. Outsourcing to the Philippines with Replacemyself.com saves business owners hiring costs, creates major cuts in payroll, and offers inexpensive training solutions.
"Hiring Filipino virtual assistants empowers you and your business. Replacemyself.com continues to prove itself with the hundreds success stories; outsourcing to the Philippines is the key to meeting your business's financial goals for 2011," says John Jonas, CEO of Replacemyself.com.
Employees found with Replacemyself.com are not just cost efficient, they are qualified to work in diverse fields. Many hold a bachelor's or graduate's degree. With Replacemyself.com, business owners search thousands of ready-to-hire Filipino resumes, sorted by skill and expertise. Resumes also include salary demands; it's easy to find the best labor at the best price.
Filipino salary demands may average between $400 and $600 US dollars per month. That's roughly 1/2 the cost of a an employee working at minimum wage. With operating expense down, entrepreneurs can allocate funds to growing their business while they outsource to the Philippines. And, with proficient employees, entrepreneurs can allocate their time to managing and expanding.
To further save on time and costs, Replacemyself.com offers training solutions to business owners. The program includes webinars, audios and step-by-step guides to train employers and employees. Additionally, members of Replacemyself.com receive monthly training modules that are specifically designed to coach their Filipino virtual assistants. Because new material is constantly researched and circulated, employee training remains current and relevant.
Some other tools included in the Replacemyself.com membership are:

Access and training for MyProjectPlans.com, a full-blown project management system
Q&A and FAQ with entrepreneurs who have outsourced their businesses
Employment contracts/ A tutorial on how to pay employees/ Solutions to tax concerns
With Replacemyself.com, entrepreneurs not only hire and train Filipino virtual assistants, they retain them. Statistically, Filipino employees are long-term, loyal workers. Long-term employees cut costs, retain acquired skills and apply their training to benefit the business.
"I was able to quit my full-time day job…I now have more freedom than I have had in years... I have nine Filipinos working for me, each in their niche, and they are wonderful. This is incredible!" -- Nate, Member Replacemyself.com
Outsourcing to the Philippines yields cost-effective, qualified and loyal labor. For businesses searching for that relief, Replacemyself.com is the easiest and most effective way to find, hire and train Filipino virtual assistants, helping entrepreneurs to cut costs in 2011.
# # #