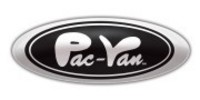 The Inc. 5,000 provides the most comprehensive look ever at the most important part of the economy - the entrepreneurial part
New York, NY (PRWEB) August 29, 2007
In its list announced August 23rd, Inc. ranked Pac-Van Inc. No. 3703 on the first-ever Inc. 5,000 list of fastest-growing private companies in the country.
"The Inc. 5,000 provides the most comprehensive look ever at the most important part of the economy - the entrepreneurial part," said Inc. 5,000 Project Manager, Jim Melloan. "The expansion of the list has allowed us to tell the stories of larger companies, older companies, and a wealth of companies in industries like Manufacturing and Construction that are underreported in the business media. Taken as a whole, these companies represent the backbone of the U.S. economy."
About Pac-Van, Inc.
Pac-Van, Inc. (http://www.pacvan.com)] is a nationwide provider of modular buildings , mobile offices, and portable storage equipment. The company serves a diverse array of customers, including those in the commercial, industrial, construction, medical, special event, government, and education markets. Pac-Van is headquartered in Indianapolis, IN, and has offices in 21 cities in 13 states - establishing its newest branch in Jacksonville, Florida in August.
Pac-Van's business is founded on excellent quality and unsurpassed service, earning the company recognition and numerous accolades - including multiple listings in the "Inc. 500" List of Fastest-Growing Companies in the U.S. and the Inc. "Inner City 100" List of Fastest- Growing, Privately Owned, Inner City Companies in the U.S. Also, in the three-year span measured by Inc., Pac-Van modular buildings have won four Best of Show and numerous First Place and Honorable Mention Awards at the prestigious annual Modular Building Institute Awards of Distinction contest.
Pac-Van Inc. representatives will be at the Chicago Hilton for the 2007 Inc. 500/5000 Conference, September 7th to 9th, where Former President Bill Clinton will be the keynote speaker for the second year running.
Inc. 5,000 Methodology
The 2007 Inc. 5000 list measures revenue growth from 2003 through 2006. To qualify, companies had to be U.S.-based and privately held, independent - not subsidiaries or divisions of other companies - as of December 31, 2006, and have had at least $200,000 in revenue in 2003, and $2 million in 2006.
With 561 of the fastest-growing companies, Construction is the largest business category, followed by Manufacturing with 515 companies, IT services with 466 companies, Business Services with 377 companies, and Advertising & Marketing with 349 companies.
Industries reporting the highest total revenue in 2006 are Construction ($27.1 billion), Manufacturing ($18.6 billion), Health ($13.1 billion), Computers & Electronics ($12.7 billion), and Financial Services ($11.8 billion).
About Inc.com:
Inc.com, the Daily Resource for Entrepreneurs, delivers advice, tools, breaking news, and rich multi-media to help business owners and CEOs start, run, and grow their businesses more successfully. Information and advice covering virtually every business and management task, including marketing, sales, finding capital, managing people can be found at http://www.inc.com .
Media Contact:
Angie Mason, VP Marketing
1-888-791-2020
# # #