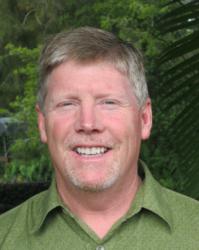 Mark has a true passion for helping people achieve genuine, long-lasting, healthy change. We are delighted to welcome Mark to the team!
Hilo, HI (PRWEB) March 29, 2013
As a world renowned therapeutic wilderness program for struggling adolescents and young adults, Pacific Quest is pleased to welcome Mark Dunn as a Primary Clinician. Mark has been helping individuals and their families in therapeutic settings for over twenty five years. In 1997, he became a Licensed Substance Abuse Counselor and joined a specialized team that developed specific clinical services for individuals with substance abuse issues. In 2002, Mark completed his Master's Degree in Mental Health Counseling and soon earned his credential as a Licensed Professional Counselor (changed this year to Licensed Clinical Mental Health Counselor). In addition, Mark is a member of the Utah Mental Health Counselors Association and a seasoned clinician who brings insight and experience to each individual's therapeutic journey. Suzanne McKinney, co-founder, adds, "Mark has a true passion for helping people achieve genuine, long-lasting, healthy change. We are delighted to welcome Mark to the team!"
Throughout his career, Mark has been involved in all aspects of the treatment and recovery process. He chose to specialize in the treatment and care of adolescents, young adults and their families because of the unique developmental challenges. Mark believes change is most successful when passion for living replaces destructive behaviors. His experience allows him to create research-based, innovative methods to assist each individual reach clear, attainable goals and remove the barriers to success in life. Mark states, "I believe therapy is a partnership that begins with a commitment to a process of learning and healing. One of my greatest strengths is that I combine directness, compassion and humor to create a relationship that inspires genuine change."
About Pacific Quest
Pacific Quest is an outdoor therapeutic program for struggling teens and young adults, located on the Big Island of Hawaii. Their wilderness programs offer a clinical, yet holistic approach to treatment, going beyond traditional wilderness therapy and teaching sustainable life skills. Pacific Quest's proprietary therapeutic model is a groundbreaking approach that uses organic gardening to create concrete metaphors for its students as they cultivate their own health and happiness. Pacific Quest provides an environment that allows for a true discovery process for its students, a place that is safe, structured, experiential and natural. Owned and operated by a veteran team of professionals with hundreds of years of combined wilderness program experience, Pacific Quest offers a unique approach to treatment that is individualized for each student.