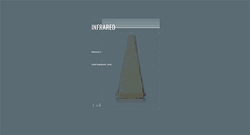 "In addition to technical advances, we have continued to invest in our parts distribution, service, and industry renowned remote support platform to ensure that customers experience world-class service," said Rich Cisek, CEO of Peco-InspX
SAN RAMON, Calif. (PRWEB) October 10, 2018
Peco InspX, the world's leading authority on high-performance X-ray inspection equipment for the food and beverage industries, is pleased to announce its presence at Pack Expo at the McCormick Place in Chicago, IL from October 14 to October 17. Peco-InspX will be located in the booth S-3780.
Featured at this year's show will be Peco-Inspx's entire lineup of SHIELD X-ray inspection systems including advanced top-down and side-view systems as well as systems designed for the most rigorous glass inspection applications. Specific machines include:
SHIELD Allegro 510 mm wide top-down inspection system
SHIELD Allegro-Wide 900 mm wide top-down inspection system
SHIELD Trio Triple-Beam advanced glass-in-glass inspection system
SHIELD Glissando-Plus large container glass-in-glass inspection system
Peco-InspX will also have detailed information on its new systems for beer and wine glass applications. Peco-InspX's new glass systems continue to demonstrate material advances in ease of use, detection capability, and minimized false rejects.
"There are two core elements to building the absolute state of the art x-ray inspection systems for the food and beverage industries: 1) world-class imaging and 2) advanced software that can interpret the images. Our latest SHIELD inspection systems reflect the material investment that Peco-InspX has made in these two technical areas to continue to deliver the absolute best X-ray inspection systems on the market. I firmly believe that anyone stopping by our booth at Pack Expo 2018 will walk away with a very strong impression," remarked Peco-InspX CEO, Rich Cisek.
"In addition to technical advances, we have continued to invest in our parts distribution, service, and industry renowned remote support platform to ensure that customers experience world-class service," continued Cisek.
For more information on Peco InspX's advanced X-Ray inspection systems and the opportunity to schedule an in-person demo, please visit http://www.peco-inspx.com/lp/pack-expo-international-2018/
About Peco InspX
Peco-InspX Corporation is a leading provider of advanced technology inspection solutions for the food and beverage industries. With headquarters in Silicon Valley (San Carlos), CA and European headquarters in Nuneaton, UK, the company serves customers around the world and inspects over 120 million food and beverage containers daily. The company specializes in accurate high-speed package inspection in machines that are easy-to-use with a low cost of ownership. More info at http://www.peco-inspx.com.