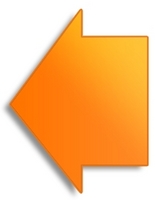 There are about 6,530,000 results in Google for the term 'repackaging'.
Stanton, CA (PRWEB) July 21, 2010
The packaging industry is one of the largest growing business sectors in the world. There are about 6,530,000 search results for "repackaging" in one search engine alone.
The vast majority of single word domain names are already taken or otherwise unavailable in a matured dot com world. Which makes the availability of a such a domain newsworthy.
Repackaging.com, a single word domain name that can be used to promote a single packaging service (repackaging) or marketed as an authority site (re: packaging... as in, "everything regarding packaging") is now at auction.
The auction begins July 20, 2010 and the estimated end time is July 27, 2010 at 07:59 PM EST.
Opening bids start at $2,850.00.
To bid or for more information, please visit http://bit.ly/ahd6k2 or visit Sedo.com.
###