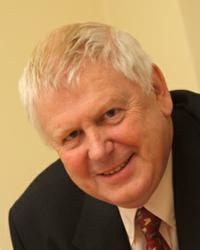 Not only will this help to solve environmental problems from different industrial processes such as printing, it will help to make cost savings for us in the long term
Kirkby-in-Ashfield, Nottinghamshire (PRWEB) May 26, 2011
As one of Europe's leading flexible packaging manufacturers and packaging printers for the food, publishing, fulfilment, retail and security markets, Mercury Packaging is committed to reducing its carbon footprint and the impact that its business has on the environment.
Says Tony Stanger, Managing Director at Mercury Packaging Printers: "We take our environmental responsibilities extremely seriously and, as a result have invested heavily in an EZ Air Pollution system from Italian company Ecociprea.
"Not only will this help to solve environmental problems from different industrial processes such as packaging printing, it will help to make cost savings for us in the long term."
The EZ Air system purifies the air polluted by VOCs (volatile organic compounds such as solvent vapours) emitted during the print process and will allow Mercury to generate warm air which they can redirect back into the building, with the intention of reducing their heating costs in the future.
The investment in an EZ Air system is also in line with the Solvent Emissions Directive, which stipulates that anyone involved in printing and using over five tonnes of solvent per year must manage and reduce their solvent emissions.
Mercury Packaging offers a diverse range of printing capabilities up to 1250mm wide with 330mm to 750mm design repeat in up to eight colours. It allows printing and lamination to a broad range of material substrates including polypropylene (PP) and biaxially oriented polypropylene (BOPP). Speciality inks include metallics, light fast, pearlescents, high abrasion resistance, deep freeze, write-on and thermochromics.
Established in 1999, Mercury Packaging printers employs over 50 people at its site in Kirkby-in-Ashfield and now boasts an annual turnover of approximately £6.2million.
It is an independent business working to stringent quality protocols with many of its products carrying technical accreditations. The company has invested for maximum operating efficiencies with production, printing and warehousing facilities geared to support efficient supply chain management service and significant future growth.
This Press Release is part of an SEO Campaign by Vizcom. To find out more click Search Engine Optimisation Manchester
###