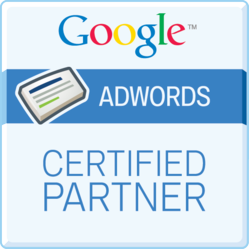 The outstanding performance of the online campaign that Simplified Solutions created continues to amaze us.
Chicago, IL (PRWEB) August 14, 2012
The Whiting Law Group, LTD., a law firm specializing in personal injury, wrongful death and medical malpractice is experiencing tremendous results from their online advertising and SEO campaign with a 1000% increase in website traffic. The paid search program has led to a record number of new leads.
The paid search advertising campaign was developed by Simplified Solutions. The online marketing agency is located in Chicago and is a Google Adwords Partner. Simplified provides online marketing strategies for law firms and other professional service companies such as accountants and staffing agencies.
The Whiting Law Group has a 96% winning recovery rate of every case they handle for the last ten years. To continue leveraging their success, the law firm knew it was time to take a closer look at their online marketing efforts. After a comprehensive review of their current branding and marketing initiatives against their goals, Simplified Solutions presented a six-month online marketing plan designed to improve Whiting Law Group's search engine optimization (SEO) while building their new client database.
To start, Simplified Solutions conducted detailed research on keywords and organically optimize the website to increase the law firm's ranking on the major search engines. A geo-targeted PPC program, featuring multiple ad campaigns in both English and Spanish, was developed based on high volume search terms and retargeting opportunities. Simplified's web design team also created custom web landing pages optimized with targeted messages to capture leads more effectively.
Whiting Law Group continues to reap considerable ROI on their investment in their Paid Search campaigns.
"The outstanding performance of the online campaign that Simplified Solutions created continues to amaze us," said Tim Whiting, Founding Partner of Whiting Law Group. "The level of detail and expertise that the entire Simplified Solutions team implemented has exceeded our expectations. The results are phenomenal."
"Whiting Law Group was poised for success," said Simplified Solutions Managing Partner, Tom Casale. "Their goals were to increase their web traffic and increase their lead portfolio. We simply dug deep to create and implement an online marketing strategy that would accomplish their initiatives. By understanding their audience, demographics and their search habits, we were able to increase their search engine rankings, putting them ahead of their peers and noticeably increase their database of leads."
To learn more about Simplified Solutions Paid Search and SEO programs for law firms, visit their website at http://www.SimplifiedSolutions.biz; call Tom Casale at 312.846.7669 or email him at sales(at)simplifiedsolutions(dot)biz
About Simplified Solutions
Founded by Tom Casale in 2002, Simplified Solutions is a strategic online marketing and technology agency located in Chicago specializing in Search Engine Marketing, Custom Web Solutions, Social Media Management, Online Planning and Web Video production, E-commerce Solutions, Paid Search Advertising and Online Reputation Management Campaigns. Simplified Solutions professional team of certified Google Adwords experts implement metrics-driven paid search strategies to yield successful and measurable results.
Partner Bill Kamper heads up the agency's strategic and creative initiatives. Together, both Casale and Kamper craft successful digital marketing plans using analysis, smart strategies to optimize their clients' web presence.