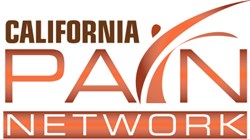 The top pain doctors in Bakersfield offer over 25 effective pain treatments including both medication management and interventional procedures with over a 90% success rate!
Bakersfield, CA (PRWEB) September 17, 2013
The premier pain management doctors in Bakersfield CA with the California Pain Network are now offering over 25 effective treatments for both acute and chronic pain. The treatments include both medication management along with interventional procedures, and the Bakersfield pain management doctors achieve over a 90% success rate for pain relief and avoiding surgery. Call (661) 214-5841 for more information and scheduling.
The pain management doctors in the CA Pain Network are Board Certified and offer such a broad array of treatments that each patient receives a customized plan which is unique to individual needs. This may include a combination of therapies such as medications plus an epidural injection, or a revolutionary treatment such as radiofrequency ablation. An ablation procedure may provide over 18 months of pain relief for a patient's chronic neck or back pain, and then do just as well again if it needs to be repeated.
The pain treatments work very well for sciatica, neck or back pain, arthritis, fibromyalgia, headaches, scoliosis, failed back surgery and more. Most patients are able to both avoid surgery and achieve a much lower baseline level of pain relief.
The Bakersfield pain management clinics accept all PPO insurances, Medicare, Worker's Compensation, Personal Injury Liens and self pay patients. Appointments are typically available very quickly. For more information and scheduling with pain management Bakersfield trusts and respects, call (661) 214-5841.