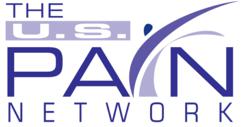 The US Pain Network provides press releases, pay per click, blogging and videos for practices at no charge!
Phoenix, AZ (PRWEB) March 06, 2013
The US Pain Network, a premier nationwide directory of pain management clinics along with being a first rate medical internet marketing firm, is now waiving all start up fees for new clients. The Network connects those in pain with pain management clinics around the US. Clients only pay for performance and receive screened leads for prospective patients.
It can be very difficult for those with chronic pain to find pain management clinics to receive treatment. When an individual moves, changes insurance, or has a difference of opinion with their treating doctor, finding a new pain management clinic may be difficult. The US Pain Network offers a nationwide directory of pain clinic listings to provide convenience for those searching for a provider.
The Network was founded by a physician, David Greene MD, who owned a pain clinic and obtained 80% of its patients through internet marketing. The same techniques are used for the Network's clients. In addition, the website has an online library of pain conditions and treatments to facilitate knowledge for better physician interaction.
Finding a clinic for pain management treatment is easy on the site. Visitors simply put in their zip code or city, state and those closest will pop up. Or an individual can just click on their state on the map to find listings.
For those clinics desiring to be listed, slots are limited. Call (877) 791-6466 for more information.