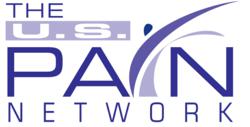 US Pain Network offers nationwide pain management listings with no start up fee and provides free marketing for practices.
Phoenix, AZ (PRWEB) March 05, 2013
The leading pain management marketing company, US Pain Network, is now offering nationwide pain management directory listings with its expanded service. The Network recently launched its new website, which includes geographically targeted listings for pain clinics. Prospective patients simply will input their zip code and those closest to them will pop up.
Initially, US Pain Network began pain management marketing in Arizona and Florida. With the incredible success assisting individuals with its pain clinic directories, the Network decided to expand nationwide. Currently, the US Pain Network is waiving all start up fees, and works on a pay for performance basis providing screened leads to practices.
The founder of the Network, David Greene MD, oversees a team of writers, developers and graphic designers to provide free marketing to pain clinics. The clinics receive leads that are screened to their qualifications, and in the process helps hundreds of individuals monthly to find a pain clinic to achieve relief.
"US Pain Network simply wants to help make it convenient for those in need of pain relief to find a clinic to help achieve that goal. Clinics listed in the Network help patients avoid surgery, get back to work, and be able to play with their kids again. At the same time, pain clinics are able to grow their practices with qualified leads. It's been very satisfying," said CEO Greene.
For a limited time, US Pain Network is offering practices in larger cities a free dedicated, branded website for additional marketing. These websites are over 50 pages and include an online textbook of pain conditions and treatments. The content is unique on each site, and contains up to date information to help patients become knowledgeable about their problem.
For those practices interested in joining the US Pain Network, call (877) 877-8556.