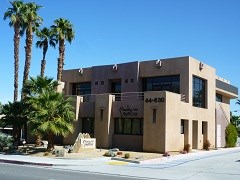 Palm Desert, CA (PRWEB) May 14, 2013
Hearing Aid HealthCare has recently added a weekly blog to the company's website to share hearing health tips and research. Every week, the Hearing Instrument Specialists at Hearing Aid HealthCare in Palm Desert will be adding a new featured article to the blog. These new additions will be automatically syndicated to the company's Facebook and Twitter pages to reach a wider audience.
The hearing care blog is a great learning resource for people who wear hearing aids in Palm Desert or the Coachella Valley, are suffering from hearing loss, or have a loved one or family member with impaired hearing. Although the blog is still fairly new, it already contains articles that address many of the practice's frequently asked questions by consumers such as choosing a hearing aid compatible mobile phone, detecting hearing loss in children and deciding whether to wear one or two hearing aids. Practice owner, Jeannette Hait, is very excited about the addition of the blog to be able to share research, tips and advice easily with readers in and around the Palm Springs area.
About Jeannette Hait
Jeannette Hait, co-founder of Hearing Aid HealthCare, has been in the hearing aid profession since 1989. She is a Licensed Hearing Aid Dispenser, a Certified Audioprosthologist, a Certified Occupational Hearing Conservationist and is Nationally Board Certified in Hearing Instrument Sciences. Jeannette Hait has also been a Proctor for the Department of Consumer Affairs licensing board since 1997 and is a member of Hearing HealthCare Providers of California and has been a past board member as well. She is also a member of the International Hearing Society.
About Hearing Aid HealthCare:
Hearing Aid HealthCare has provided hearing aids in Palm Desert, California and its surrounding communities for several years. The company offers a full range of diagnostic and preventative hearing health care professional services, including hearing aid screening, evaluations, hearing aids sales and rehabilitative and preventative counseling. The staff is dedicated to keeping abreast of the latest improvements in technological advancements in the hearing industry and are committed to offering the most current options to their patients.
Contact:
Jeannette Hait
http://hahc.net
Hearing Aid HealthCare
44630 Monterey Avenue, #100
Palm Desert, CA 92260
(760) 610-0145
Hearing Aid HealthCare
39615 Washington Street, Suite C
Palm Desert, CA 92211
(760) 610-0425
Hearing Aid HealthCare
555 S. Sunrise Way, Suite #116
Palm Springs, CA 92264
(760) 904-0171
Hearing Aid HealthCare
655 Palm Canyon Drive
Borrego Springs, CA 92004
(760) 989-4005
Hearing Aid HealthCare
80150 Hwy 111, Suite C-2
Indio, CA 92201
(760) 989-4005
Hearing Aid HealthCare
56669 29 Palms Hwy, Suite G
Yucca Valley, CA 92284
(760) 820-4850