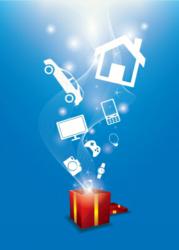 Philadelphia, PA (PRWEB) September 19, 2012
After a recent market study, Cellular Country found out that their customers have the Palm Pre Plus at the top of their shopping list. Cellular Country has decided to follow the wishes of their customers by adding the cell phone to their product lineup for this month. The Pre Plus that Cellular Country offers has a sticker price of $94.99.
The Pre Plus that Cellular Country offers come with discounted accessories when customers make an online purchase. Customers can purchase a car charger and data cable for $9.99, and a Samsung WEP480 Bluetooth headset for $39.99. The package offers discounts that allow customers to save more money and still get their hands on a top-performing cell phone.
To add more value to the offer the Palm Pre that Cellular Country offers comes in GSM technology. This unlocked cell phone allows users to take this cell phone anywhere in the world and use it whenever they like to. The features of this cell phone include a 3-megapixel camera, Wi-Fi, HSPA 3G data, webOS platform, and a plethora of messaging options.
Cellular Country's continuous dedication to their customers is shown through the addition of the Pre Plus. With the promotion, Cellular Country is poised to gain more customers and lock on to their current target market till the start and end of the holiday season.
About:
Cellular Country is a cell phone retailer that offers customers a wide variety of cell phone brands and models. Customers can choose from Samsung, Palm, Pantech, HTC, Apple, BlackBerry, and other brands. Visit http://www.cellularcountry.com to get the latest deals and discounts.