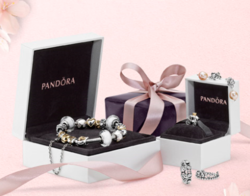 Hoboken, NJ and New York City, NY (PRWEB) March 30, 2013
A new video available from eMazzanti Technologies captures the story of PANDORA Jewelry Lancaster, PA store as it nearly fails to open because of an ISP glitch, but is rescued with creative technology solution from its IT consultant.
A full version of the video is available here.
PANDORA was planning to open one of its unique concept jewelry stores in Park City Center mall Lancaster, Pennsylvania in early September. However, an unforeseen strike by its Internet Service Provider (ISP) threatened to delay the opening by at least three weeks and potentially cause the store to miss part of the upcoming Christmas season. Further, the store faced lease-associated penalties for missing agreed upon opening deadlines. Without an Internet connection, its premiere store had no way to transact business via credit cards and faced losing tens of thousands of dollars in lost revenue and landlord fees.
Secure Retail Network Needed
Especially on holidays, the volume of transactions spikes radically and the stores cannot afford any downtime. In many cases, these retail outlets are franchises. The franchisees are not technology experts, yet they must have a robust, highly-reliable POS system and network in order to handle this volume of transactions, most completed with a credit card. Additionally, they need bullet-proof security to protect against standard network threats such as viruses, malware, and phishing applications. These retailers must have secured network connections to not only maintain PCI compliance, but also maintain reliable Internet connections by eliminating potential threats that could cause a catastrophic network outage.
eCare Network Management Solution
Tapping the IT expertise of eMazzanti Technologies, PANDORA's International computer consultant partner, the retailer used the eMazzanti eCare Network Management Solution that includes a Broadband Router in combination with a special firewall device and switch. Initially, the retail store relied completely on its 4G wireless broadband connection to run its POS system and handle card transactions seamlessly. As the Park City Center store got its ISP connection up and running, the eCare Network Management Solution reverted to its primary role as an instantaneous fail-over system whenever the main Internet connection is interrupted.
The eCare Network Management Solution includes a feature-rich business router, firewall and switch in a small package. It is built for secure applications that require advanced networking features like WiPipe Security, VPN Termination, and Failover/Failback. This capability protects a network in case the primary data service fails and keeps a business online.
The eCare Network Management Solution brings the Internet anywhere its need, including remote areas, time-sensitive store openings and temporary work sites, without the need for cables. It supports over 250 modem cards and IPS plan options for flexibility and convenience.
"The eCare Network Management Solution gave us fail-over protection to insure uninterrupted business transactions and data security. In other words, we were able to open our doors and make sure our customer information was safe."
Experts in Selling Jewelry, Not technology
With the eMazzanti managed service, Pandora franchisees could be completely confident that they had the best available IT service without worrying about becoming retail IT experts. WatchGuard products are a key component in delivering the latest in security technology at an affordable, small business-friendly price point.
About eMazzanti Technologies
With a company name that sounds more like a purebred, high-performance sports car than a IT support and consulting firm, eMazzanti Technologies is all about delivering powerful solutions in a variety of Outsourced IT services, such as cloud computing, managed printing services, PCI DSS compliance, computer network management, network troubleshooting, business continuity and disaster recovery, green computing, mobile workforce technology, information security, cloud computing, cloud computing services, and business information optimization in the most efficient manner possible. The Hoboken, N.J., firm is located in one of the most densely populated - and competitive - regions in the U.S. It provides business technology consulting services for companies ranging from home offices to multinational corporations in the New York metropolitan area, the United States and throughout the world. eMazzanti Technologies is Microsoft's 2012 Partner of the Year for the third year, WatchGuard's Partner of the Year for three years running and made the Inc. 5000 for the third year in a row. For more information contact: Carl Mazzanti 201-360-4400 or emazzanti.net. Twitter: @emazzanti , Facebook: Facebook.com/emazzantitechnologies.