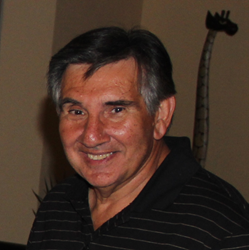 "The sad thing is, small businesses don't know it's coming. They won't know this is going to happen until it's time to renew, and they're left scrambling to find a solution. Joe Maiorana Founder, Paragon Strategic Solutions
Altamonte Springs,Fla.; Orlando. Fla.; Charlotte, NC (PRWEB) February 24, 2016
Small business owners are expected to face rising workers' compensation rates, for some, up to three times what they paid in 2015. These businesses have an advocate in Paragon Strategic Solutions.
Paragon Strategic Solutions understands what small businesses with injury risk potential can expect to face in 2016. Companies with premiums less than $70,000 are most likely to see changes in workers' compensation rates this year. This prompted Joe Maiorana to start Paragon Strategic Solutions. The sole mission is to help protect small businesses who will be told by their current insurers that their rates are increasing dramatically, or worse, that they'll be dropped altogether.
"The sad thing is, they don't know it's coming," said Mairorana. "They won't know this is going to happen until it's time to renew, and they're left scrambling to find a solution."
That is what happened to Maiorana. As the owner of a staffing company who paid $33,000 in premiums annually, he was told in 2015, that his policy would not be renewed. He couldn't find another insurer that would take him without doubling or tripling the rates, even though his company had not filed a workers' compensation claim in 10 years. His only alternative was a state regulated program and according to him, the rates were astronomical. So he set out to find a solution.
The team at Paragon Strategic Solutions has identified the obstacles that small businesses will face this year regarding workers' comp rates. They will be partnering with business owners that have less than 50 employees, and educate them on how to obtain the breaks that big businesses receive.
"The reality is, many insurers don't view small businesses as valuable clients," said Maiorana. "If a small business pays $30,000 in premiums each year, then has an employee who gets injured and has a $50,000 hospital bill claim, then the insurers lose," he explains. "So logic tells you, wokers' comp insurance companies would prefer to work with larger companies who are less of a risk to their profitability; hence, the significant rate increases, or the decision not to insure at all."
According to Maiorana, solutions are available and business owners need to know where to look.
The Paragon Team has offices in North Carolina and Florida. They're accepting calls from companies in those areas who would like a free consultation. They can be reached online at Paragon Strategic Solutions, and at 407-708-9995
About Paragon Small Business Solutions: The new company is comprised of experienced professionals; each one specializing in a particular area. They provide solutions and administrative relief so that their clients can stay focused on profitability and growth.