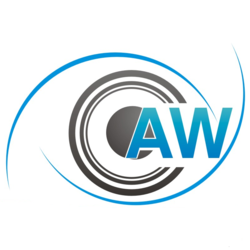 It is an essential part of our tool belt
Arlington Heights, IL (PRWEB) March 06, 2013
Expanding on its popular line of monitoring products, Paraleap Technologies today announced public availability of the newest edition of AzureWatch, a monitoring and autoscaling service for applications running on top of Microsoft's Windows Azure. The newest version introduces AzureWatch Management Portal that simplifies the configuration process allowing companies to quickly establish monitoring and autoscaling rules that save time and money. Updates in this version include:

Revamped online interface that no longer needs desktop installation or agent software
Support for monitoring of SQL Azure, SQL Federations, Service Bus, and Azure Storage
Support for monitoring of websites and SSL certificates
Live performance dashboards
Streamlined configuration setup featuring revamped Setup Wizard
Since 2010 AzureWatch has provided monitoring and autoscaling solutions to hundreds of companies that rely on the Windows Azure platform. "With more and more companies moving services and solutions to the cloud, it is crucial that they have access to comprehensive monitoring services," said Igor Papirov, founder and CEO of Paraleap Technologies. "Any minute when the health of your applications is compromised can impact not only your company's bottom line but its reputation as well."
"We have been using AzureWatch for close to a year to monitor our Azure app. It is an essential part of our tool belt," says Hector Obregon, CEO of Formiik.com. "The daily performance reports and metrics history have helped us solve many problems and the e-mail notifications work great, we have those feed directly into our support desk." Designed with a focus on simplicity and ease of use, AzureWatch can be quickly configured to address each customer's unique monitoring needs. By automatically scaling Azure services to match real-time demand, AzureWatch saves customer's time and money and eliminates the need for manual monitoring of Azure based resources. More information and a free preview are available at http://www.paraleap.com
About Paraleap Technologies
Paraleap Technologies is a Chicago-based software company focused on providing tools and services for cloud computing technologies. As the Paraleap's flagship product, AzureWatch is designed to add dynamic scalability and monitoring to applications running on Microsoft Windows Azure cloud platform.