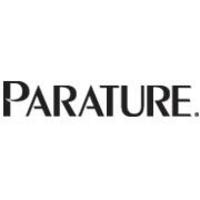 Vienna, VA (PRWEB) January 7, 2008
Parature, the global leader in on-demand customer support software, announced today its inclusion in the third annual Washington SmartCEO magazine/BDO Seidman LLP 2008 Future 50. The Future 50 will be featured in the January 2008 issue of the magazine.
The Future 50 program recognizes the 50 fastest growing companies in the Greater Washington area based on employee and revenue growth. This year's Future 50 winners employ 21,000 people and generate more than $6 billion in revenues. Future 50 winners will be recognized at a baseball themed black-tie dinner event on January 17, 2008 at the Westin Alexandria in Old Town Alexandria, VA. The keynote speaker for the event is Manny Acta of the Washington Nationals.
"The Future 50 program is about celebrating growth, which cannot be done without the help and support of others. Whether it is a parent, business partner, or previous employer, we see the value and impact these individuals have and feel privileged to be part of the celebration of how far these CEOs and their companies have come," says Publisher, Craig Burris.
Parature enables any organization to fundamentally change the way they support their customers through its Software-as-a-Service (SaaS) delivery and integrated, intuitive design that empowers organizations to better and more efficiently serve, support, engage with and retain customers in today's web world. The seamlessly integrated suite of Parature modules allows organizations to effectively manage all of their support needs. This dynamic, online software provides the necessary technology to resolve issues quickly and reliably, increasing satisfaction ratings.
"Parature is the smartest, most efficient way for organizations to support their customers," stated Duke Chung, Parature CEO and President. "Parature has attained tremendous growth and we attribute that growth to the vast market we serve, the world-class products we deliver and the visionary customers we support. We are honored to be recognized as one of the fastest growing companies by the Washington SmartCEO Future 50."
Parature, Inc.
Parature, the leader in on-demand customer support software, makes it possible for any business to leverage the Internet to provide outstanding customer service. The company's software-as-a-service (SaaS) delivery and integrated, intuitive design enables organizations to better and more efficiently serve, support, engage with and retain customers in today's web world. Founded in 2000, Parature received the 2007 Product of the Year Award from Customer Interaction Solutions magazine and has been named to the Inc. 5000 list of Fastest Growing Private Companies in America. For the past three consecutive years Parature has been on the Washington Business Journal's list of Best Places to Work. Headquartered in Vienna, Virginia, Parature is at work in organizations of all types and sizes, and helps support more than 8 million end users worldwide. For more information, visit http://www.parature.com.
Washington SmartCEO
Washington SmartCEO magazine is a regional 'growing company" publication. SmartCEO believes that a "growing company" is really determined by the spirit, drive and dynamics of a company's owners and managers, rather than by the size of its building, the number of its employees, or its sales volume. That's why our focus is on decision makers from many different sized businesses. Each month, a variety of businesses in the greater Washington and greater Baltimore areas turn to our pages for features, case-study advice and trend analysis, all with a uniquely local flavor.
These readers range from younger, dynamic companies to established multi-generational, family-owned firms. Many of our readers are also involved in companies that are emerging or going public. SmartCEO is read by more than 34,000 business owners in Baltimore and Washington.
BDO Seidman LLP
Title sponsor, BDO Seidman LLP is a national professional services firm providing assurance, tax, outsourcing, financial advisory and consulting services to a wide range of publicly traded, privately held and tax-exempt organizations. According to Tony Cord of BDO Seidman, the Future 50 Awards Co-Chairman, "High-growth companies have unique strengths and challenging requirements. As a CPA firm, our people truly enjoy the opportunity to serve the complex needs of companies like these, so BDO is proud to serve as the Title Sponsor."
Media Contact:
Dayna Tenorio
(703) 564-7758
dtenorio @ parature.com
###