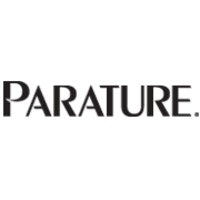 Parature is delighted to be included in the Washington Business Journal annual list of fastest growing companies
Vienna, VA (Vocus) October 8, 2010
Parature, a global leader in Web-based customer service software, announced today that it ranked nineteenth on the Washington Business Journal annual list of fastest growing companies. Only companies with at least three years of consecutive revenue growth were selected for the list. The winners will be profiled in a special supplement of the October 8, 2010 edition of the Washington Business Journal.
The Washington Business Journal, along with premium sponsors Cherry Bekaert & Holland, BB&T Corporate Banking, BB&T Capital Markets Windsor Group, Jones Lang LaSalle, The Washington Group, a member of the MassMutual Financial Group, and WTOP Radio honored the winners at the Fastest Growing Companies 2010 awards, on October 7, 2010, at the Carnegie Institution for Science in Washington, DC.
"Parature is delighted to be included in the Washington Business Journal annual list of fastest growing companies," said Parature CEO, Tim Davenport. "We attribute our growth to the vast market we serve, the advanced technology we deliver and the visionary customers we support. To be one of fifty companies in the DC metro area to make this list is an outstanding accomplishment, especially considering the numerous successful companies in this region and the economic challenges of the last few years."
Parature enables any organization to fundamentally change the way they support their customers through its Software-as-a-Service (SaaS) delivery and integrated, intuitive design that empowers organizations to better and more efficiently serve, support, engage with and retain customers in today's Web world. Parature Customer Service™ software integrates a customer portal, rich knowledgebase, ticketing, and a host of other modules in one dynamic, tightly unified system that allows organizations to effectively manage all of their support needs. Parature software increases efficiency across entire organizations, improving processes among customer support, operations, development and sales.
Parature, Inc.
Parature enables organizations to better serve, support, engage with and retain their customers via the Web. Industry-leading, Web-based Parature Customer Service™ software provides customer service organizations with a comprehensive, multi-channel way to meet the growing expectations of their customers. With more than 10 years experience, Parature serves organizations in a wide variety of industries worldwide and helps support nearly 20 million end users. Parature is among Inc. Magazine's Top 100 Fastest Growing Private Software Companies and is the recipient of numerous product, technology, and leadership awards. Today, the Parature name is synonymous with innovation and value in Web-based customer service software, strategies and best practices. Parature is headquartered in Vienna, Virginia with offices in San Francisco and the U.K. For more information, visit http://www.parature.com or follow @parature on Twitter.
###