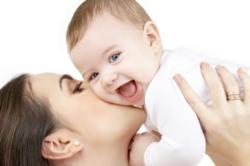 Wilmington, NC (PRWEB) May 30, 2012
Parents know that it's hard to find a good babysitter or nanny - one they can depend on and trust. That's the business concept and aim behind Sitter360.com, a new babysitting referral website that officially opens its doors today.
Sitter360.com is Comprehensive and There's No Subscription Fee
Sitter360.com offers a complete package for parents and guardians, including: video biographies, sitter reviews by real parents, criminal background screening on sitters, and helpful parenting tips. Each Sitter Search returns Profiles on the closest eight baby sitters and nannies based on zip code.
And the kicker? Unlike Care.com and SitterCity.com, which charge around $39.00 per month for a subscription, at Sitter360.com there's no fee for parents or sitters looking for a job.
Based in Wilmington, NC, the startup company is the brainchild of Tom Cruz, a 2010 finance graduate from the UNCW Cameron School of Business. Cruz first founded Aptohosting.com, a web development company, right out of college. Sitter360.com is his first spin-off business.
Sitter360.com Offers True 24/7 Customer Support
Sitter360 is the only online babysitting directory that offers true 24/7 customer support, including a guaranteed 2-hour response time. And, the site is integrated with social media, making it easy to share with other parents, friends, and family members.
Cruz, 24, comments: "Taking a 360 degrees view, we designed the site to be safe and easy to use, and to encompass everything that's most important to parents. We've added Video Profiles to our site, for example, so that parents can get a sense of a potential sitter's background and demeanor, interacting with them online before they screen them in person."
Site360.com Registrations are Growing Rapidly
The site has been up and running for a month. Already, it boasts more than 5,000 registrations. Cruz's goal is 20,000 subscriptions by the end of 2012. "Parents are busy. It's critical they get what they need fast when they visit Sitter360.com. We're determined to have three quality sitters signed up for every one parent." Sitter360.com is being promoted in North Carolina first, and to students at college campuses. Others areas will follow.
Interestingly, the site is 100% supported by non-intrusive advertising, a business model that has been successful for Google and Facebook, but also a number of more recent service provider web launches, such as PlentyofFish.com.
As to the future of "his baby," Cruz says: "So far, so good." With a smile he adds: "We're, of course, always looking for new investors."
To register, interested parents and qualified sitters and nannies can visit http://www.Sitter360.com.
For advertising inquiries, call (910) 262-4963.