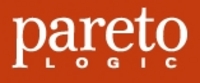 We are very proud of the hard work we have done, and we are honored to be recognized in the Branham300
Victoria, B.C. (PRWEB) April 13, 2009
ParetoLogic has got the nod from Branham300, 2009 edition, acknowledging the vibrant software company's economic growth in the past year. The ranking lists Canadian IT companies who have demonstrated outstanding worldwide revenue in the past year. Branham300 is divided into 25 up and comers, 25 multinationals, and 250 of Top Canadian Technology companies. ParetoLogic, who are known for their popular RegCure software, scored in the mid-range, with a placing of 127. ParetoLogic's earnings show a 50 percent jump, according to figures listed on the Branham300.
"We are very proud of the hard work we have done, and we are honored to be recognized in the Branham300," said Elton Pereira, CEO and co-founder of ParetoLogic, of the ranking.
ParetoLogic was also named in the top 10 Canadian security IT companies list, which recognizes the leaders in that segment of the Canadian IT industry. "Our security software is second to none," Pereira said. "We are continually achieving new sales records, and I see this ranking as a sign of our determination in the face of tough economic conditions."
This is the first time ParetoLogic has placed on the Branham300, but the company has seen other awards recently. In the close of 2008, ParetoLogic was similarly honored through their inclusion on the PROFIT magazine's Hot 50 ranking of Canada's Emerging Growth Companies. This was later followed by ParetoLogic's win as Technology Company of the Year at the 2008 Business Examiner Awards.
The Branham300 was founded 16 years ago by the Branham Group, a consultancy firm with a focus on the IT sector. The complete Branham300 listing can be found at http://www.branhamgroup.com/branham300/index.php. The Branham300 can also be found in the April/May issue of Backbone magazine, a Canadian publication focused on how technology can enhance business, profitability and productivity.
About ParetoLogic:
In 2004 four brothers recognized that modern computer users need not rely on computer repair technicians to maintain their own PCs. Knowing that sophisticated technology married with a truly user-friendly interface would empower people to secure and optimize their own computers, the brothers researched the marketplace to define and develop the software products that would most benefit today's computer user.
ParetoLogic now employs 140 professionals to help them research, develop, and market software applications that will enable people to secure and enhance their computing experience. Available in eight languages in 192 countries around the world, ParetoLogic has established partnerships on a global scale to ensure that its products are available to all computer users, regardless of location, language, or computing experience.
Attention to the needs of the consumer coupled with a commitment to delivering exceptional software applications and resource-rich websites guarantee that our products will exceed your expectations.
###