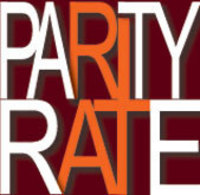 We wanted to make a very easy to use system
Milano, Italy (PRWEB) February 27, 2008
The 28 edition of BIT -- International Tourism Exchange, the world's largest showcase for Italian Tourism, closed yesterday in Milan at the new Fieramilano exhibition centre. In this occasion it has been presented parityrate.com a new Channel Manager and Rate Comparison system for hotels.
parityrate.com is a new web based system designed to let hotels, B&B etc easily manage their own offer on the main on-line reservation portals. parityrate.com let contemporary update availabilities and rates on all the portals where a hotel is registered. Furthermore it is possible to verify in real time competitors availability and rates.
"We wanted to make a very easy to use system" said Bruno Castella, parityrate.com General Manager and 20 years experience as hotelier, "so we designed it using 4 main functions: view, change, rate comparison and reservations reports. This way, the system structure is very intuitive and it really permits hotel operators and revenue managers to save time, to avoid sold-out or overbooking and to optimize the Internet offer to increase the revenues."
Many surveys clearly shows that the hotel sales distribution model has changed forever and there is a shift toward on-line reservations. As a consequence, instruments such as parityrate.com are becoming a need and not just a help tool.
For more information please visit http://www.parityrate.com
###