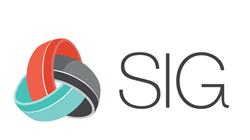 Our members regularly tell us that talent management and access to benchmarking data are two of the biggest issues that they face.
Jacksonville, Fla. (PRWEB) September 24, 2015
SIG, the premier membership organization for sourcing, procurement and outsourcing executives, today announces a new partnership with PeopleTicker, a company that provides real-time salary and labor rate data in 160 countries..
This relationship gives SIG members access to PeopleTicker's products and solutions, which provide procurement professionals with real-time labor rates to help them negotiate savings, increase retention and decrease time to fill.
PeopleTicker's proprietary technologies provide procurement professionals, HR and hiring managers with a unique view into workforce supply and demand analytics for both contingent and salaried employees. In addition to its data technologies, PeopleTicker performs a broad range of consulting services for corporate enterprises and commercial businesses as well as MSP, VMS, Staffing and other service providers seeking unbiased, expert analysis of job markets and tracking of fluctuations in human capital management.
"We are excited to announce this partnership," says SIG's CEO and President, Dawn Tiura. "Our members regularly tell us that talent management and access to benchmarking data are two of the biggest issues that they face. Having a partnership with a company that sheds light on both of those issues and will be an outstanding asset for SIG members."
Adds Joseph Musacchio, PeopleTicker's CEO, "We are honored to receive the endorsement of SIG, a world class organization providing thought leadership to their members."
SIG members will also be invited to join Skills Village, a worldwide community of individuals in procurement, HR and recruiting dedicated to education and best practices regarding compensation for both salaried and contingent labor.
About SIG
SIG, http://www.sig.org is a membership organization that provides thought leadership and networking opportunities to executives in sourcing, procurement and outsourcing from Fortune 500 and Global 1000 companies. It has served these professionals and opened dialogues with their counterparts in finance, HR, marketing and other business functions throughout its 22-year history. SIG is acknowledged by many as a world leader in providing "next" practices, innovation and networking opportunities through its: global and regional events, online webinars and teleconferences, member peer connection services, content-rich website and online Resource Center, which was developed by and for professionals in sourcing and outsourcing. The organization is unique in that it blends practitioners, service providers and advisory firms in a non-commercial environment.
About PeopleTicker
PeopleTicker, http://www.peopleticker.com is the global standard for independent market rate data. Strengthened by over 15 years of wage research, PeopleTicker's data management and analytics are unmatched in the industry today. Procurement, HR and SOW Project leaders using PeopleTicker are empowered with knowledge to take control of negotiations and effectively manage their labor spend. Skills Village, http://skillsvillage.peopleticker.com/ a global ecosystem of over 300 professionals was developed to work in conjunction with PeopleTicker in an advisory capacity.