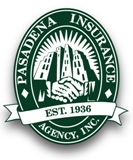 Houston, TX (PRWEB) September 28, 2012
The Independent Insurance Agents of Texas (IIAT) has appointed Frank Karkowsky to its Agency Managers Advisory Council for the 2012 to 2013 term. Frank Karkowsky is President/CEO of Pasadena Insurance Agency, Inc.
The Agency Managers Advisory Council is comprised of medium- to large-sized agency managers. The overall purpose of the Council is to help IIAT understand the challenges and opportunities in managing an independent insurance agency. These include evaluating IIAT's current service to agency management and identifying new ways for IIAT to assist its member agencies. Topics include sales & marketing, producer recruitment and training, service personnel recruiting and traing, procedures and agency automation and other technology issues.
Pasadena Insurance Agency, Inc. (PIAI) is a 75-year-old, third-generation, family-owned, boutique independent insurance agency offering property & casualty insurance, life & health insurance and consultative risk management services to individuals and small- to medium-sized businesses. PIAI has a proven track record of long-term client relationships, excellent customer service and expertise in risk assessment and loss prevention. As a Trusted Choice® independent insurance agency, it has access to the majority of the insurance marketplace either through direct appointments or intermediaries resulting in the appropriate alignment of insurance carrier to client to offer a solution that meets the customer's needs. PIAI offers the best of both worlds: a friendly, community-based agency offering personalized, proactive customer service and many of the capabilities found in a large corporate agency with its established industry relationships, access to multiple insurance carriers and decades of experience in the business. More information on PIAI may be found online at http://www.pasins.com.
The IIAT is the nation's largest state association of Trusted Choice® agencies. It represents approximately 1,900 agencies and more than 16,000 agents and insurance professionals. Trusted Choice® independent agents represent multiple insurance companies. Since they are not employees of any single insurance company, they are advocates for insurance consumers helping them comparison shop for cost-effective and customized coverage. IIAT is also affiliated with the Independent Insurance Agents & Brokers of America and works with legislative, regulatory and judicial bodies in Texas on behalf of independent insurance agents across the state. More information on IIAT can be found online at http://www.iiat.org.
Trusted Choice® independent insurance agents offer a broad selection of insurance and financial services. These agents are committed to treating its clients as a person/business not a policy. Because a Trusted Choice® independent insurance agent has access to multiple insurance companies, it is able to offer its clients competitive pricing, a broad choice of products and valuable advocacy. More information on Trusted Choice can be found online at http://www.trustedchoice.com.