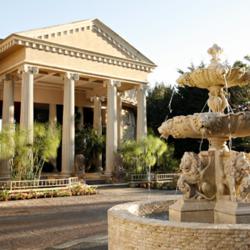 "It looks like the Federal government and the insurance industry are starting to come around to the idea that successfully treating addiction requires more than just a quick detox." - Pax Prentiss
Malibu, CA (PRWEB) March 01, 2013
The US Department of Health and Human Services (HHS) recently released the final rule for a core package of health insurance benefits, known as Essential Health Benefits. The final rule, released on February 20th, 2013 expands coverage of mental health and substance use treatment services, for millions of Americans.
Three new forms of coverage for substance related coverage were expanded in the new rule, which includes:
1. Mental health and substance treatment benefits are now included as Essential Health Benefits.
2. Federal parity protections are now applied to mental health and substance use treatment benefits in the individual and small group markets.
3. Providing more Americans with access to quality healthcare that includes coverage for mental health and substance use treatment services.
HHS Secretary Katherine Sebelius announced the final rule that was originally outlined in President Barack Obama's 2010 Patient Protection and Affordable Care Act (ACA). 17 states plus the District of Columbia have chosen to give their residents access to online purchasing health insurance plans through state-run Health Insurance Exchanges (HIX), which is comparable to Amazon.com, but for health benefits.
"It looks like the Federal government and the insurance industry are starting to come around to the idea that successfully treating addiction requires more than just a quick detox," says Passages Malibu founder and CEO Pax Prentiss, "While our addiction treatment program goes substantially farther than the details outlined in these new Essential Core Benefits, it helps knowing that more Americans have insurance-backed access to treatment services. We've been accepting insurance at Passages for years, and it's refreshing to see the insurance industry coming around to the idea that the overall wellness of a patient matters most when working to overcome addiction."
Essential health benefits must now include items and services in 10 categories, including emergency services, hospitalization, mental health and substance abuse services, prescription drugs, maternity care, and pediatric services.
At Passages Malibu - Addiction Ends Here™
About Passages Malibu & Passages Ventura:
Father and son team Chris and Pax Prentiss founded Passages Malibu in 2001. A second location, Passages Ventura, first opened its doors in 2009. The two alcohol & drug abuse treatment centers offer an alternative to the 12 step/AA model of addiction treatment by utilizing a holistic program that focuses on the underlying issues of substance dependency, rather than attributing addiction to an incurable disease.
Both Passages Malibu and Passages Ventura accept insurance and each have earned the coveted Joint Commission (JCAHO) accreditation, which has only been given to 6% of the nation's behavioral health treatment programs.
Passages Malibu was named the "Number 1 Treatment Center in the World" by Healthcare Global and one of the "Most Luxurious Places to Dry Out" by Forbes magazine. The co-founders are also authors of an acclaimed series of addiction treatment books, including their groundbreaking, flagship title, The Alcoholism & Addiction Cure.
For general inquiries about treatment, contact: 866-233-1753.
For media inquiries, contact:
press(at)passagesmalibu(dot)com