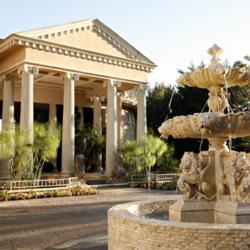 Malibu, CA (PRWEB) March 06, 2013
Molly is the nickname of a new kind of designer drug that is being marketed as a still-legal alternative to MDMA, better known as ecstasy or X. Molly stands for "molecule," is sold as a powder or pill, and remains legal in the US, despite bans in several European countries and Japan.
Molly sometimes refers to the "pure" form of MDMA which remains illegal. A recent sting operation at Tulane University intercepted 107 grams of Molly headed to a fraternity house. A search of that house revealed numerous other illicit drugs, including LSD, cocaine, DMT, and mushrooms. Trends suggest that despite the perception of Molly as a harmless drug, it is becoming a staple substance of the wider drug culture pharmacopeia.
Molly is often tied to the club scene and can result in psychotic episodes and/or extreme anxiety, requiring hospitalization.
The full chemical name of the drug is 3-Trifluoromethylphenylpiperazine (TFMPP) and is often mixed with benzylpiperazine (BZP) and then diluted or "cut" with plant food or baking soda. The resulting combination crudely mimics the effects of MDMA and occasionally leads to migraine headaches, muscle aches, nausea, and/or vomiting.
"Substances that have yet to be properly evaluated by the DEA have the strong potential for abuse," says Pax Prentiss, CEO of the world-renowned Passages, "Especially among young people, who are still developing and might not recognize the potential threat to their health and wellbeing. We specialize in helping people with prescription drug addiction and illegal substances, we are honored to work with everyone who comes through our doors. If anyone is looking for a holistic method to overcome their addiction without using the 12-step method, we want them to be aware of the diverse options that Passages Malibu has available."
At Passages Malibu - Addiction Ends Here™
About Passages Malibu and Passages Ventura:
Father and son team Chris and Pax Prentiss founded Passages Malibu in 2001. Its second location, Passages Ventura, first opened its doors in 2009. The two alcohol and drug addiction treatment centers offer an alternative to the 12 step/AA model of addiction treatment by utilizing a holistic program that focuses on the underlying issues of substance dependency, rather than attributing addiction to an incurable disease.
Both Passages Malibu and Passages Ventura accept insurance and each have earned the coveted Joint Commission (JCAHO) accreditation, which has only been given to 6% of the nation's behavioral health treatment programs.
Passages Malibu was named the "Number 1 Treatment Center in the World" by Healthcare Global and one of the "Most Luxurious Places to Dry Out" by Forbes magazine. The co-founders are also authors of an acclaimed series of addiction treatment books, including their groundbreaking flagship title, The Alcoholism and Addiction Cure.
For general inquiries about treatment, contact: 866-233-1753.
For media inquiries, contact:
press(at)passagesmalibu(dot)com