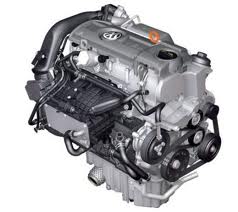 The engine quote system installed recently is in addition to hundreds of pages for each engine type currently published online.
Portland, Oregon (PRWEB) March 10, 2013
Volkswagen remains one of the largest exporters of vehicles in the world. The German engineering placed into the construction of each vehicle helps build demand for buyers. Locating a secondary market engine can be difficult without a resource. The EnginesforSale.org company is now selling the Passat TDI engine directly to vehicle owners. This VW engine is now discounted for all sales and is easy to obtain online. Additional information can be read online at http://enginesforsale.org/volkswagen/passat-tdi-engine.
The TDI engine or Turbocharged Direct Injection was a breakthrough technology at Volkswagen. Both the gasoline and diesel variants produced by this company used some of the top technology available. The fuel efficiency without a loss of horsepower is one of the reasons for consumer demand for VW vehicles. The discounted TDI engine series now online is now providing more options for buyers to locate these 1.6L and higher engine replacements.
Automotive warranties for domestically produced engines can usually be found through dealerships or third party warranty companies. Import engines like VW, Honda and Toyota can be more challenging to locate with an extended warranty program. The EnginesforSale.org company is now providing a no cost extension for its import engines sold.
This new coverage for import motors is filling the gaps in coverage that many retailers cannot provide. This warranty coverage is one way that this company is providing better options for purchasing online or by toll-free telephone number. All sales processed and shipped by this company now include this extra level of protection.
The news announcement for the launch of the Engines for Sale Co. website helped to inform the public of the automotive offerings online. This release located at http://www.prweb.com/releases/engines-for-sale-company/expands-ford-chevy-dodge/prweb10036149.htm was also used to inform the public of upcoming incentives that are now in place. The engine quote system installed recently is in addition to hundreds of pages for each engine type currently published online. These resources are helping to make it easier for buyers to locate and purchase an engine.
About Engines for Sale
The Engines for Sale company provides low cost engines that are purchased for resale and replacement by customers. This company has built an extensive distribution network of customers inside United States. Customized options for shipping engines has been one of the ways this company has stood out from other retailers online. The recent termination of all shipping fees is one way now used to help reduce engine purchase costs. The Engines for Sale company is now offering warranty protection for all sales completed through its order processing network. The complete combination of these measures is helping more buyers find better online engine resources.