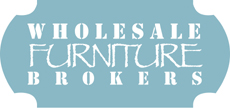 Patio Republic designs outdoor products for the 'on trend' and 'on edge' culture and demanding lifestyle of the 21st century.
San Diego, CA (PRWEB) August 01, 2012
Wholesale Furniture Brokers has been given exclusive rights to sell Patio Republic furniture on its online stores. Five products including patio dining sets and outdoor wicker sectional sets by Patio Republic are now available to order on its US online store. "The new outdoor collection offers customers a relaxing atmosphere for their outdoor space," says Matt Holmes, Wholesale Furniture Brokers' Marketing Manager. "We're offering free shipping with the new products, so customers will be getting more value when they order online."
The Valencia sectional features a modern classic design with a rich mocha finish, powder coated aluminum frame, and hand woven resin wicker. The sectional retails for $1999 in the US.
The Metropolitan sectional is designed with a matte black finish, thick rope weave, hand woven resin wicker, powder coated aluminum frame, and Sunbrella fabric. It retails for $3689 in the US.
The Moorea chairs can be paired with the Bella table for a dining set. The Moorea chairs feature powder coated aluminum frames. The Bella table is available in 42" round bar height and 84" oval. The patio wicker furniture retails for $1249 to $1529 in the US.
The Muto chair is designed with marine grade resin wicker and can be partnered with the 48" round Sunset table. The patio dining set retails for $1199 in the US.
Patio Republic is developing a collection for Spring 2013 incorporating recycled woods and foams.
When asked why Patio Republic chose to partner with Wholesale Furniture Brokers, Paul Rees, Patio Republic's VP of Marketing says, "As a result of Wholesale Furniture Brokers' online reputation, customer service, and vast internet presence both in the Untied States and Canada, the relationship is a perfect fit. Patio Republic has entered into a strategic partnership with WFB, which is why Wholesale Furniture Brokers will have exclusive E-tailer rights in the North America."
Wholesale Furniture Brokers will be adding Patio Republic furniture to their Canadian site later this summer. "Canadian customers interested in ordering the new patio furniture can call us for a quote if they want to order before they are available on GoWFB.ca," states Holmes.
About Wholesale Furniture Brokers
Wholesale Furniture Brokers offers price leading furniture with free shipping to online customers direct from the manufacturers in the USA and Canada. World-class customer service is provided to customers by telephone, email, and chat. Shoppers can choose from a growing collection of traditional, modern, and contemporary furniture styles for inside and outside of the home at Wholesale Furniture Brokers. Consumers do not need to pay a membership fee to buy from Wholesale Furniture Brokers. Visit us at http://www.gowfb.com & http://www.gowfb.ca