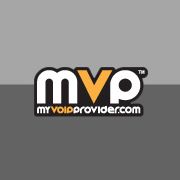 The day after St. Patrick's Day can be a little rough, and there is no better cure for a pounding headache than VoIP call blocking.
(PRWEB) March 16, 2013
Tracking down a leprechaun might not lead to a pot of gold this St. Patrick's Day, but changing over to VoIP phone service might.
VoIP is the modern phone technology that transmits phone calls over the wireless Internet. Traditional phone service transmits phone calls over telephone wires, which is cumbersome, restrictive, and expensive to upkeep.
Phone service should be as unlimited as the users using it, and St. Patrick's Day is the perfect holiday for some unlimited phone service. Users may not know where they might end up after a day of beer and corned beef, but they can rest assured that their phone service will be along with them for the ride. In honor of St. Patrick's Day, My VoIP Provider announces the top 5 ways VoIP service helps users enjoy St. Paddy's Day.
1. Cheap international calls
It's the day of the Irish, and the perfect time to call family and friends still living on the "emerald isle". VoIP is well-known for its cheap international calling rates with residential providers like VOIPo that offers calls between the US and Ireland at less than 0.03/minute, or Phone Power that offers calls at less than 0.02/minute between the two countries. Users don't have to wait for a bit of luck to call Ireland for cheap, they simply need VoIP service.
2. Universal area codes
Irish families don't have to feel restricted into talking only once a year. VoIP users that make frequent calls to Ireland can get VoIP's universal area codes. Users simply chose an area code that they call the most, and all future calls to and from that area code become cheap local calls. Several VoIP providers like ITP offer this optional service in their residential VoIP packages.
3. Cheap nationwide calls
VoIP is also excellent for national calls. All VoIP providers offer unlimited nationwide calls. This is perfect when calling friends over for a St. Patrick's Day party, or for calling the family back home to get Mom's famous shepherd's pie recipe.
4. Call Blocking
The day after St. Patrick's Day can be a little rough, and there is no better cure for a pounding headache than call blocking. VoIP has several call blocking options, from full call blocking, to anonymous call blocking, to white list blocking, which allows only a few selected numbers to call the user's phone number.
5. Find Me Follow Me
And for good measure, if one is not able to make it into work on Monday morning at all, there is a nifty VoIP trick called Find Me Follow Me. With Find Me Follow Me, VoIP customers can program all of their office calls to forward directly to their cell and/or home phone so they won't miss any important calls.
Most of the major VoIP providers offer mobile VoIP apps so customers can take their VoIP plans with them wherever they go.
It's St. Patrick's Day this weekend, but VoIP allows users to celebrate year round by helping them save some extra gold and cash on each monthly phone bill.