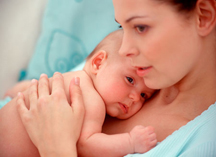 Bloomberg reports that over 800 Paxil cases settled to date with an average of $1.2 million per case...
Orlando, FL (PRWEB) February 24, 2012
In January of this year, the British Medical Journal reaffirmed the FDA's warning and published a study revealing that selective serotonin re-uptake inhibitors (SSRIs), including Paxil, Zoloft and Prozac, are linked to pulmonary hypertension in newborns (PPHN) of mothers who took them during pregnancy. This report follows the 2005 FDA warning that selective serotonin reuptake inhibitor antidepressant drugs like Paxil could be related to birth defects in infants when taken during pregnancy. With estimates that millions of parents may have taken these drugs, countless children may have been put at risk. In response to these studies, PaxilLawsuit.com is offering additional support and legal resources to those effected by these dangerous side effects.
The Paxil Birth Defect Resource Center at PaxilLawsuit.com has helped thousands of people whose children suffered a birth defect after they took an antidepressant drug. They are available to answer questions today.
The New England Journal of Medicine, Boston University, University of California at San Diego, National Birth Defects Prevention Study of Infants, University of Ulm and Aarhus University in Denmark have also warned that drugs like Paxil, Zoloft and Prozac can cause serious birth defects when taken during pregnancy.
According to the FDA, these defects may include heart defects, lung conditions, brain defects, skull deformities, club foot, spinal defects and abdominal defects.
Since it entered the market in 1992, Paxil has been one of the most widely-prescribed antidepressant drugs in the world. A December 15, 2002 article in the Los Angeles Times estimated that 37 million prescriptions were written in 2002. As late as 2007, the FDA measured approximately 19.7 million prescriptions for Paxil.
According to annual reports, GlaxoSmithKline, the maker of Paxil, earned over $5 billion in profits in 2010. Bloomberg reported on July 20, 2010 that the company had spent nearly $1 billion to date to resolve litigation over claims of birth defects, with approximately 800 cases of serious birth defects settled at an average of $1.2 million per Paxil lawsuit.
Although many cases have been settled, those who have not filed a claim still have legal rights.
The Paxil Birth Defect Resource Center at PaxilLawsuit.com works with some of the top lawyers around the country who are helping those who have discovered their child has a birth defect after they took Paxil. It is important for anyone whose child has been affected to learn their legal rights as soon as possible.
PaxilLawsuit.com contains more information on Paxil, the symptoms and birth defects linked to the drug, lawsuit news, Frequently Asked Questions, treatment options and how those affected can find a qualified lawyer to help them recover.
###