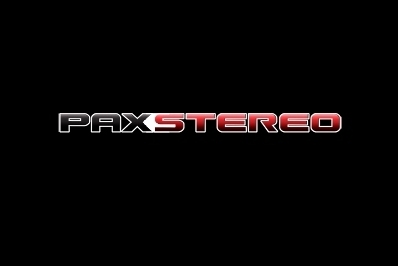 It is another victory for our theme-based micro networks, and hopefully the industry is watching.
Los Angeles, CA (PRWEB) May 3, 2007
Pax Stereo Tv (http://www.paxstereo.tv & http://www.myspace.com/paxstereo) and its newly unveiled NeoUrban Television Network (http://www.neourban.tv & http://www.myspace.com/neourbantv) are continuing to experience a fairy tale growth rate on the Internet, and stand to be recognized as the aggregator of choice for those looking to expand and promote using Internet television. With increases in some areas as much as 14,000 percent, today's newly released stats are hard for even them to swallow, but a labor of love. "It's incredible, and we are loving it," states Victor Allen, who along with CEO and designer Mario Hemsley run the 50 channel network. "It is another victory for our theme-based micro networks, and hopefully the industry is watching." Sure they are. The information was made available through search gathered using Compete.com (compete.com), which provides free information for every site on the Internet including site traffic history and competitive analytics.
When asked how they are able to create this buzz, designer Mario Hemsley (http://www.mariohemsley.tv) is quick to give credit to other web innovators. "We credit TechCrunch (techcrunch.com) and Robin Good's MasterNewMedia (masternewmedia.org) sites & RSS feeds as our primary sources of information. We use them everyday, information delivered right to my mailbox, and they have been a blessing to us. All of the widgets, most of the services, and a lot of the ideas came from reading TechCrunch and MasterNewMedia. I can literally put information I read there to use in minutes. Because of them, we are constantly evaluating and implementing new breaking technology." Pax Stereo also continues to promote using social networks such as MySpace, and Mario is planning to dramatically increase their presence at Bebo.com and others. "We have over 200,000 MySpace Friends network wide, and we are very proud of it. We applaud MySpace for adding commerce features for indies, and we also have some recommendations such as voluntary tagging to segregate adult content." Victor points out that there are other issues to consider. "The issue for us is growth and vision. We know we are small compared to others, but we point to our growth which is a direct reflection of the implementation of our vision and it's acceptance."
Pax Stereo's NeoUrban Tv, and Generic Channel are also charting now, and feature popular widgets from Snapvine, MyWaves, JuiceCaster and Stickam. The Generic Channel (http://www.genericchannel.tv) is actually a Tv channel demo that serves as an active example of what channels can be and includes video instructions by Mario himself.
"We will always feature the latest in multimedia communication tools," Mario adds. "Coming soon, you will be able to blast channels to your cellphone. Send videos and channels to your friends. We have it all for mobile too." The team points out that implementing widgets that support consumer generated media has been a key focus, and may account for the averaging of over 19 minutes per visit, better than Yahoo, Google, or YouTube! Victor explains, "we allow our visitors to leave their mark on us, and in fact it is encouraged. It is because of them that we are now making our presence felt."
For more information contact Victor Allen.
###