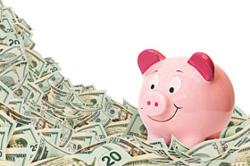 "You don't have to spend a lot on advertising to achieve results," said David Chapman, Webrageous' Director of Marketing. "Just look at Mark Zuckerberg as a good example. He didn't need to spend anything at all to make Facebook incredibly popular.
Reno, NV (PRWEB) September 17, 2012
After more than 10 years in the online advertising business, Webrageous sees an all time pay per click management high. On the approach to 2013, Webrageous is achieving the best returns on advertising dollars that it has ever achieved for its clients.
"The key to present success lies in a careful, well-researched approach to online campaign management and a keen eye on the look-out for click fraud," said David Chapman, Director of Marketing at Webrageous.
The key to keeping advertising spending low is to outsource PPC management. Having an advertising campaign managed by an expert significantly reduces the risk of falling victim to the biggest online advertiser killers, such as low click through rates, high conversions or a ban from the search engines. PPC management also produces higher advertising ROIs for clients.
"You don't have to spend a lot on advertising to achieve results," said David Chapman, Webrageous' Director of Marketing. "Just look at Mark Zuckerberg as a good example. He didn't need to spend anything at all to make Facebook incredibly popular.
"Having a huge advertising budget to spend online doesn't guarantee that you will have success in marketing your brand and products. There is a lot more to be said for strategized branding campaigns and research into target demographics and audience response to your online advertisements."
With a team of experienced PPC managers on their side, advertisers have a much better chance of being able to craft a successful advertising campaign and ensure their advertisements are better suited to their target audience.
With a successful campaign, advertisers don't have to put a lot of money into advertising. And, with the right help, a company can become a powerful brand and follow in the footsteps of branding geniuses such as Mark Zuckerberg and Facebook who did not go through the traditional advertising route of putting a lot of money in advertising in order to achieve instant results.
"When we talk about branding campaigns we are not just talking about sales and attracting customers, but also attracting investors and partners, and letting the competition know that you are there to stay," Mr. Chapman said.
Some of the strategies that Webrageous uses to promote its clients' brands include promotional videos about their business and informative blogs on their websites. As a former web design company and with more than 10 years' experience in pay per click management and with a team of SEO content writers, Webrageous is able to provide help with this.
"The important thing to remember with branding is that you do not need to heavily market what you are offering, you just need to offer information that people are after," Mr. Chapman said. "So a promotional video doesn't need to sell your product or service, but instead share the knowledge that you and your company have about your particular industry. A blog can do likewise."
With PPC management by focused and trained individuals, most advertisers find that they spend less on online advertising than if they were to manage their campaigns themselves. This is because the costs that PPC management is able to save them by carefully focusing how they use their budget, while the increase in conversions that advertisers experience far outweighs the cost of outsourcing management of their campaigns.
At Webrageous, we work on the entire online advertising campaign of the advertiser according to their specific needs. So if a company is particularly focused on branding, we work the campaign around achieving the best branding results. If the client wants a direct response, we focus more on clicks and conversions.
However, Webrageous often suggests that its clients take advantage of the Google Display Network when looking to increase awareness of their brand. This allows their company's advertisements to show up on websites that specifically relate to their industry.
"This means that the people who are continually exposed to a particular brand are the people who are most likely to be interested in it as they are already seeking that particular product or service," Mr. Chapman said.
"Direct response marketing, on the other hand, is all about how many clicks your advertisements receive, how many people visit your website and how many conversions you receive. This is a great approach if it is delivering results, and many advertisers are much more focused on this type of hard data, but it isn't for everyone. That is why branding campaigns cannot be overlooked.
"At the end of the day, as PPC management specialists our job is to ensure that our clients – online advertisers – are getting top returns on their advertising spending. We have devised a number of strategies to ensure that this happens, depending on the advertiser's particular needs.
"It is important to remember that a branding campaign may result in loss of sales and loss of profit at the beginning if you are providing information for free. That is why it is important to have a PPC management expert see where you can afford to take risks and where you cannot according to your particular budget."
More information can be obtained about Webrageous on the company website: http://www.webrageous.com. You can also contact David Chapman for an interview at 530-553-4111.