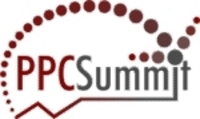 Boston's marketing and advertising community is as vibrant and forward-thinking as ever
Boston, MA (PRWEB) February 13, 2008
Pay Per Click (PPC) Summit (http://www.ppcsummit.com ) a leading internet marketing educational workshop announces the partnership with The Ad Club, New England's Communications Industry trade organization. PPC Summit Boston (March 3-4) will bring together search marketing experts with marketers, advertisers and business professionals during a comprehensive two-day workshop covering all aspects of pay per click and search engine marketing. The sessions are designed to connect advertisers with the industry's most profitable expert strategies and closely guarded search marketing secrets. During two full days of interactive how-to sessions, business promoters of all skill levels will learn how to better manage pay per click advertising and search marketing to increase their ROI.
"We are excited to partner with The Ad Club of New England and meet the marketing and advertising professionals from area ad agencies, media & PR firms, print & broadcast media, and marketing departments. We look forward to helping them learn everything they need to know to run successful PPC campaigns." said Mary O'Brien, chair of PPC Summit.
PPC Summit sessions are focused on advertiser education and every attendee will walk away with an industry certification with proven strategies to help increase their online exposure. PPC Summits are designed to help business and marketing professionals develop the skills needed in order to maximize pay per click opportunities on Google Adwords, Yahoo! Search Marketing and others. Summits are designed for people who are active learners and want to know everything about pay per click and search marketing.
"Boston's marketing and advertising community is as vibrant and forward-thinking as ever," reports The Ad Club Director of Development, Anand Chopra-McGowan. "We're thrilled to be working with PPC Summit to help marketers learn how to optimize their Pay Per Click campaigns and sharpen their search engine marketing skills."
Summit sessions are designed to appeal to the needs of anyone interested in increasing their sales with search engine marketing. Attendees can customize their agenda to meet their own skill level and needs. Whatever the skill level, participants will leave with a deep and profound understanding of pay per click and search engine marketing. PPC Summits are committed to providing attendees with speakers and industry gurus willing to share all of their experience and best practices about pay per click.
PPC Summit 2008 workshops are scheduled for cities across the United States and abroad; Boston (March 3-4), Vancouver (March 31-April 1), London (April 14-15), San Francisco (May 19-20) and Los Angeles (Sept. 2008). Join a rapidly growing list of professionals learning the secrets of search engine marketing, including former attendees from Hyatt, eBay, The Gap, Wells Fargo, Yahoo! and more. Seats are limited and space is filling up fast. Attendees can take advantage of the early bird discount and save $200 off two day rates--sign up before February 22 for the Boston Summit.
For more information about PPC Summit or to register for the upcoming Boston Summit, please go to http://www.ppcsummit.com/overview-boston.html?PRWEB1.
Contact:
Kelly Larsen
Marketing Manager
PPC Summit
(360) 554-9683 ext. 707
###