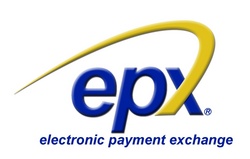 For Pioneer, the decision to contract with EPX for payment processing was obvious. EPX offers superior processing services. And, more and more of our customers want the option of paying for their telephone services with their debit cards. EPX's ability to process PINless Debit transactions enables us to meet our customers' needs while dramatically reducing our costs
WILMINGTON, Del. (PRWEB) June 30, 2008
Under the terms of the agreement, EPX will be the exclusive processor for credit and debit card payments for Pioneer. In addition to traditional payment processing, Pioneer will begin using EPX's PINless Debit product to process their customers' payments who choose to pay for services using their debit cards.
Merchants who are eligible to accept the PINless Debit transactions for payment recognize a significant reduction in the overall expense associated with non-face-to-face payment acceptance. EPX is one of a select few providers who enable their clients to take advantage of this payment type on the Star, NYCE, and Pulse debit networks. EPX PINless Debit fees are less costly than traditional card interchange fees.
"For Pioneer, the decision to contract with EPX for payment processing was obvious. EPX offers superior processing services. And, more and more of our customers want the option of paying for their telephone services with their debit cards. EPX's ability to process PINless Debit transactions enables us to meet our customers' needs while dramatically reducing our costs," said Susan Bouchard, Pioneer President and Chief Financial Officer.
"EPX is extremely pleased to welcome Pioneer Telephone to the growing family of leading brands that EPX serves. Pioneer is a leader in the telecommunications industry, and we are proud to provide a solution that assists them in serving their customers' diverse needs," said Ray Moyer, Chief Executive Officer and President of EPX.
About Electronic Payment Exchange
Founded in 1979, Electronic Payment Exchange is the industry-leading provider of fully integrated, end-to-end payment solutions for merchants across all distribution channels, from POS to MOTO and Internet. EPX offers a full range of payment processing services for leading merchants, retailers, e-tailers and banks in the United States, Canada, Europe, the Middle East, Latin America and the Caribbean.
EPX is a Participating Organization of the Payment Card Industry Security Standards Council. EPX is a VISA U.S.A. Cardholder Information Security Program (CISP) Compliant Service Provider, and a MasterCard Site Data Protection (SDP) Compliant Service Provider.
EPX is headquartered in Wilmington, Delaware, with offices in Phoenix, Arizona.
For more information on EPX, visit http://www.epx.com or contact EPX at 302-246-3110.
About Pioneer Telephone
Pioneer Telephone is a privately held long-distance service provider founded in 1989 and headquartered in Portland, Maine. Since inception, Pioneer has been helping residential and business customers save money on long distance plans, toll free numbers, phone cards and more. As a leader in the telecom field, Pioneer is renowned for providing quality long distance service at the lowest prices available.
For more information on Pioneer Telephone, visit http://www.pioneertelephone.net.
Keyword Tags: epx, payment processing, pinless debit