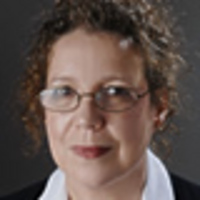 This leaves 83% of new homeowners having to find an alternative source of income to meet their loan commitments, not to mention the millions who've had mortgages for years.
Braintree, Essex (PRWEB) December 5, 2008
Families who continue to put the need for luxuries ahead of protecting themselves against the recession have got their priorities wrong, says Payment Protection Insurance specialist Sara-Ann Burgess.
Figures recently released by the Office of National Statistics in its Family Spending report reveal households spent more on transport and recreation/culture than anything else in 2007. Whilst Sara-Ann concedes that the highest weekly expenditure, transport at £61.70 per week, is unavoidable, she believes less could be spent in the second category.
Last year, the average family shelled out £57.40 per week in pursuit of recreation and culture -- this includes payments for televisions and computers -- and is ahead of the weekly £53.30 spent on 'other expenditure costs' such as mortgage payments, council tax and protection insurance products.
"Everyone needs recreation and time for culture, but in this current economic crisis, I would expect spending to be lower on this. I suspect that when the 2008 figures are released at the end of next year, a higher proportion of a family's outgoings will go into the mortgage pot, but I'm not so convinced more will be spent on payment protection."
The Council of Mortgage Lenders and Association of British Insurers confirm that a low percentage of people purchase Mortgage Payment Protection Insurance -- cover that pays the mortgage should the homeowner's income stop due to unemployment, an accident or sickness.
According to their figures, only 22% of new homeowners bought MPPI in the first half of this year and those continuing with payments dropped to 17%.
Sara-Ann continues: "This leaves 83% of new homeowners having to find an alternative source of income to meet their loan commitments, not to mention the millions who've had mortgages for years."
The fourth biggest strain on the family purse strings appears to be housing, fuel and power at £51.80 per week. This category includes; rent, maintenance and repair, water charges and other household insurances. Food and non-alcoholic drinks account for £48.10 of a family's weekly spend, whilst restaurants and hotels take £37.20.
Sara-Ann suggests: "Some of the money that's going on 'luxuries' such as restaurants, hotels, alcoholic drinks, tobacco etc could be spent on a policy that will help keep a roof over your head for up to a year should redundancy occur.
"Payment protection policies with independent providers such as British Insurance are £3.40 per £100 of benefit for unemployment cover. If a family channelled just £20.40 of its £44.80 monthly spend on alcohol and tobacco etc, £600 worth of benefits could be purchased. This means if the breadwinner lost his or her job, the policy would pay an income of £600 per month for up to a year."
It was revealed last week by campaign group, the Life Trust Foundation, that 700,000 homeowners expect to miss a mortgage payment next year and unemployment is their biggest fear.
Sara-Ann concludes: "Those in charge of the family's finances really should reassess their priorities and look at ways of channelling a tiny fraction of their expenditure into something that delivers real benefits in times of hardship -- something a packet of cigarettes, a meal or a take-away cannot do."
The 2007 ONS Family Expenditure survey reports an average family's weekly spend is £459.20 -- an outlay of £20.40 on MPPI is under 5% of this.
# # #