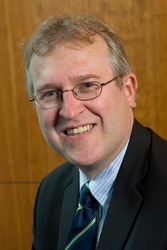 (PRWeb UK) February 15, 2011
Ceridian, a market leading global HR and payroll services provider, today announced that Her Majesty's Revenue and Customs (HMRC) has given its official approval for the use of Ceridian's electronic P60's.
This means Ceridian's customers can now use these electronic end of year documents and have the option to stop using paper altogether. Alongside the obvious environmental benefits, employees will be able to store all their P60 information in electronic form and retrieve it when necessary for self-assessment and proof of earnings.
Simon Parsons, Director of Payments, Benefits and Compliance Strategies at Ceridian said, "Ceridian has been processing our customers' end of year returns for many years and this development in P60's means our customers and their employees now have far more flexibility in receiving, storing and retrieving their data. Through our close collaboration with HMRC we continue to look for ways in which we can further improve our services to our customers and our customers' employees."
For more information on Ceridian's wide range of services, call 0800 0482 737 or visit http://www.ceridian.co.uk.
# # #