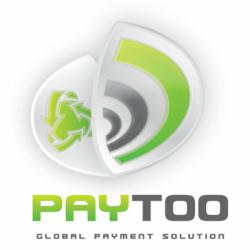 "After Argentina and Ecuador it is now time for Mexico. This partnership is a great addition to our large international expansion plans, and solidifies the company's presence in the Americas," said Michel Poignant, CEO of Paymotech
Fort Lauderdale, FL (PRWEB) February 14, 2012
The agreement that was ratified by Gil Hooper, Managing Director for Boundless Payment Solutions, Gerardo Bonilla, CEO of Mi Adelanto Corporativo, and by Michel Poignant, CEO of Paymotech, brings Mexico closer to the rest of the world through Paytoo's ever expanding global network.
Mexico and the U.S. are neighbors who share a common border, a lot of history and culture. Many Mexican workers in the U.S. send money home every month making it the world's largest money remittance corridor. This alliance brings a new level of mobile banking services to the people of Mexico and their family members abroad. The Paytoo mobile wallet brings low cost, efficient and secure banking services to the masses.
As part of its Paytoo mobile wallet, Paymotech brings to Mexicans the latest in mobile technology that will allow mobile phone users living in the U.S. and Mexico to make international long distance calls, top-up to their Family's pre-paid mobile phone or pay bills from their cellphone.
The Paytoo mobile wallet also gives Mexicans living in the U.S.A the option of a free Paytoo prepaid bank debit card to pay for goods and services at stores oe on the intrernet and have access to their cash 24/7 throughout a wide network of ATMs. This option will also be available in Mexico for Mexican citizens as this new alliance also brings a local banking partner to offer a locally issued bank debit card that can be used 24/7 at retailers and throughout the existing Mexican ATM network for locals to have access to their money 24/7 too!
"After Argentina and Ecuador it is now time for Mexico. This partnership is a great addition to our large international expansion plans, and solidifies the company's presence in the Americas," said Michel Poignant, CEO of Paymotech. "I'm proud to say that with the cooperation of Boundless Payment Solutions and Mi Adelanto Corporativo, we are accomplishing our goal of assisting Mexican mobile customers with the financial convenience and independence they seek." Paymotech, now with presence from neighbor Mexico to far away nations like Nepal, is becoming a leading international mobile wallet solution offering payment services to any wireless mobile network in the world.
"It's a great opportunity for us. Launching Paytoo in Mexico and introducing a new technology into society will allow people to have access to a complete suite of advanced financial and telecom services as long as they have a mobile phone," said Gil Hooper, Managing Director of Boundless Payment Solutions. " Our goal is for any person to walk out of their house with only a cellphone and be able to pay bills, call anywhere in the world or top-up a cellphone and much, much more.
"Today, Mexico is ready for this technology as part of their lifestyles," said Gerardo Bonilla, CEO Mi Adelanto.
"Through this agreement we will benefit hundreds of thousands of Mexicans who will have access to the simplest and most secure mobile technology to meet their daily financial needs through their phone."
"The Paytoo Mobile wallet saves our customers the time spent in going to a bank and gives access to their money immediately, very quickly and easily. With Paytoo they can send credit or add credit via their mobile phone or via the web, as well as between Paytoo accounts. They also are able to use their mobile phone to pay all over the world. All this using their secure mobile wallet balance and all thanks to this innovative strategic alliance," said Jaime A. Barbosa, Project Development Manager for Paymotech.
About Paymotech
Since 2004, Paymotech, through its PAYTOO brand, offers mobile phone solutions, VoIP services, SIM cards free of roaming charges and secure e- commerce payment solutions. Paytoo is the first GSM mobile wallet solution to combine telecommunications and mobile payments all drawing from a single account. Paymotech launched its multiple mobile wallet services in 2009, making it the first company to provide telecom services combined with financial services. For more information please visit http://www.paytoo.com
Boundless Payment Solutions, Inc. (BPS) was formed in 2006 to assist multi-national organizations pay their employees, suppliers, contractors and agents wherever they are located in the world. Through a network of banks, payment processors and through the BPS data centers located throughout the world, Boundless processes millions of transactions per year for its clients. BPS also provides international banks accounts and debit cards for those payees who are unbanked, under-banked or simply want to use this alternative method of payment. With the addition of the Paytoo mobile wallet, BPS is now able to deliver payments to a wider range of clients who only need a mobile phone to be on the network. http://www.boundlesspay.com
Mi Adelanto Corporativo is a Mexican Corporation specializing in the promotion of financial services for the unbanked. Developing consumer oriented financial programs that offer real value to the recipients is the primary goal of the company. Through alliances with the most important entities in Mexico, Mi Adelanto has developed one of the most powerful employee benefit programs in the Country. http://www.miadelanto.com.mx
For more information about Paytoo, please contact:
Jaime A Barbosa
Project Development Manager
Paymotech Group
Fort Lauderdale, FL, 33301
j.barbosa(at)paytoo(dot)com / http://www.paytoo.com
For more information on Boundless Payment Solutions please contact:
Gil Hooper
Managing Director
Boundless Payment Solutions, Inc.
925 B Street, Suite 200
San Diego, CA 92101
ghooper(at)3gconsultinginc(dot)com
For more information on Mi Adelanto please contact:
Gerardo Bonilla
CEO
Mi Adelanto Corporativo
Av. Paseo de la Reforma 2608, int 1207
Lomas Altas, Mexico, D.F., C.P. 11950
Gerardo(at)miadelanto(dot)com(dot)mx / http://www.miadelanto.com.mx
###