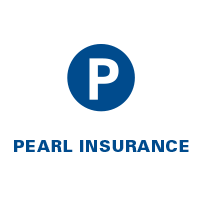 We're proud to announce a number of new features to our Accountants Professional Liability Insurance Program
Peoria, IL (PRWEB) March 15, 2013
In an effort to ensure our customers get exactly what they need in professional liability coverage, the Pearl Insurance team is continuously evolving our insurance programs. We're proud to announce a number of new features to our Accountants Professional Liability Insurance Program, providing increased benefits and added protection against lawsuits than ever before.
"Our core business practice is to put the customer first. That's how Pearl Insurance has been so successful in providing professional liability insurance for nearly 60 years," said Pearl Insurance CEO Gary Pearl. "Our enhanced accountants program offers the customized options needed by professionals in today's rapidly changing environment. We're confident it's the most comprehensive coverage available."
New enhancements include our innovative deductible incentive program, which offers multiple deductible reduction options with the possibility of a complete waiver with eligible scenarios. We're also proud to offer our Reputation Protection Coverage, which covers unfavorable information made available through social media. We've also eliminated the "hammer clause" in our standard policy. This provides peace of mind to policyholders in regards to their reputation and the ultimate resolution of claims made against them.
A new Equity Plus endorsement provides Moonlighting coverage for tax preparation services, additional protection for the cost of investigating alleged Internal Revenue Code §7216 violations, temporary replacement coverage for a totally disabled equity partner, extended reporting period options, and deductible incentives.
With 60 years of industry experience, Pearl Insurance has modeled its insurance options to fit the demands of the Accountants Professional Liability segment. Our program, financially rated A++ by A.M. Best, is available in 28 states and is underwritten by General Star National Insurance Company, a wholly owned subsidiary of General Reinsurance Corporation, a Berkshire Hathaway company.
For more information, please contact Ed Cayo, Senior Vice President of Marketing, at 309.679.0128.