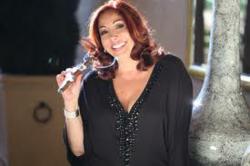 Gilbert, AZ (PRWEB) March 13, 2013
Itxtdeals.com LLC is a leader in Text Message Mobile communication, made up of Smartphone apps, mobile websites, large format print services and search engine marketing. Its products are to provide industry and consumer insights that help itxtdeals to develop the next generation of mobile communication solutions.
Spring Break is around the corner, Body Shots Tequila will release its App at two events in Arizona, Spring Break in Lake Havasu City this month and UFest on May 4th 2013. Both events shall launch this new company. With a brand like Body Shots both events are going to be great launching pads for this new tequila company based in Chandler, Arizona Owner Brian Scrivner has a new spin on the traditional Body Shots Brand having the App will certainly make the Tequila more interesting.
Maria Martin owner and Blender of Pedro Martin Cigars will officially launch their App in Hawaii at the NO Joke Smoke the Sixth Annual event is a great way to raise money for the Hawaii Food Bank. The event features Maria Martin and others. The Event is focused on "Remembering the Legends" as event host Bernie says "We all know who Bruce Lee is and his contribution to the martial arts. There is a statue of Brue Lee in Hong Kong. However not until recently, the world has found out about the great teacher who mentored Bruce Lee" Our No Joke Smoke Event will remember the Legend Pedro Martin, Maria Martins Father. He is a true legend in the Cigar Industry with the release of the New Limited Edition Pedro Martin 2013 and the Casa Martin Cigar, Maria will be the guest speaker at the event, She is already well known in the industry and is one of the few women Cigar Blenders. She is also very involved in the (IWCS) international Women's Cigar Society. During the Pre Launch of the App consumers are sending in pictures and finding local retailers of the Pedro Martin Cigars.
Gregg Wright Sales Manager of Itxtdeals states "It is important for business to choose an App within their mobile advertising it keeps consumers engaged and loyal to the brand."
With more Apps soon to be released in the Android Playstore and Apple ITunes store Itxtdeals is happy to assist small to medium size business with their mobile strategy.
Itxtdeals.com LLC is an SMS Mobile marketing and APP development company it provides Text Message Marketing and Smartphone Apps to many businesses and industries. Itxtdeals was founded in 2011, located in Gilbert, Arizona.