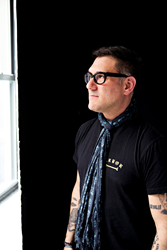 "A guide to creating miracles in your own life through the power of thought."
ROCHESTER, Vt. (PRWEB) January 11, 2019
PEN Award-Winning Historian, Mitch Horowitz explains how we each possess a creative agency to determine and reshape our lives. He offers a clear formula of focused exercises and concrete tools to manifest your deepest desires, from wealth and love, to happiness and security.
"Important and timely."—Jacques Vallée
"An erudite, impassioned call for a deeper understanding of the positive-thinking movement." —Paul Selig, author of I Am the Word: A Channeled Text
"For the most eminently rational description of exactly how to test the power of your thoughts, there is simply no better choice..."
—Dean Radin, Ph.D., chief scientist, Institute of Noetic Sciences
Following in the footsteps of a little-known group of esoteric seekers from the late-nineteenth century who called themselves "the Miracle Club," Mitch Horowitz shows that the spiritual "wish fulfillment" practices known as the Law of Attraction, Positive Thinking, "the Secret," and the Science of Getting Rich actually work. Weaving these ideas together into a concise, clear formula, with real-life examples of success, he reveals how your thoughts can impact reality and make things happen.
Laying out a specific path to manifest your deepest desires, from wealth and love, to happiness and security, Horowitz provides focused exercises and concrete tools for change and looks at ways to get more out of prayer, affirmation, and visualization. He also provides the first serious reconsideration of New Thought philosophy since the death of William James in 1910. He includes crucial insights and effective methods from the movement's leaders such as Ralph Waldo Emerson, Napoleon Hill, Neville Goddard, William James, Andrew Jackson Davis, Wallace D. Wattles, and many others. Defining a miracle as "circumstances or events that surpass all conventional or natural expectation," the author invites you to join him in pursuing miracles and achieve power over your own life.
ABOUT THE AUTHOR: Mitch Horowitz is a PEN Award-winning historian, longtime publishing executive, and a leading New Thought commentator with bylines in The New York Times, Time, Politico, Salon, and The Wall Street Journal and media appearances on Dateline NBC, CBS Sunday Morning, All Things Considered, and Coast to Coast AM. He is the author of several books, including Occult America and One Simple Idea. He lives in New York City. https://mitchhorowitz.com/