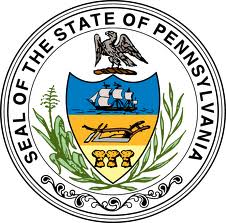 This is a great resource with tons of information that consumers in Pennsylvania can use to conduct research prior to choosing a home security system to rely on.
Philadephia, PA (PRWEB) March 27, 2013
Over two million home burglaries are reported in the United States each year, and those break-ins are becoming increasingly violent. It's also reported that homes without security systems are more than 300% more likely to be broken into, than homes with security systems installed. For these reasons, more and more consumers are opting to install home security systems, and trusted industry resource SecuritySystemReviews.com, has developed a system of ranking and reviewing the top home security system companies on a state-by-state basis, to educate and inform customers about their home security options.
The site has released their newest rankings of the top security companies in the state of Pennsylvania. The much-anticipated rankings include several big name home security companies, including Lifeshield Security, FrontPoint Security, ADT, Protect America, and Vivint Security. The number one company, as ranked by SecuritySystemReviews.com, received a perfect five star rating, after undergoing an intense review process.
The new rankings for the state of Pennsylvania are based on comprehensive reviews conducted by a team of security professionals. Each review, for example the FrontPoint Security review and the Protect America review, cover a broad range of criteria, including new technology and equipment, service and installation, customer service and monitoring, warranties and pricing. In order to receive a perfect score, the number one company had to score excellent reviews across all areas of service. The reviews were conducted in a secret shopper format, by a team comprised of both Security System Reviews team members, as well as security specialists from the state of Pennsylvania.
According to a representative from SecuritySystemReviews.com, the site is vital for any consumer considering the purchase of a home alarm system. As concerns about home safety have grown in recent years, so have the number of home security companies entering the market, all of which make various claims to attract customers. At times, it can be difficult for the average consumer to do the research required to make the best decision about the purchase of a home security system, which is why SecuritySystemReviews.com was created. The site aims to be a one-stop shop for consumers to find all of the information and comparisons needed to purchase the best home security system to meet all of their individual needs.
In addition to providing updated and relevant reviews and rankings of the top security companies in Pennsylvania, SecuritySystemReviews.com also provides other valuable information related to the industry, including security system costs and deals on security systems. Pennsylvania residents can now access the name of the number one home security system company in their state by visiting SecuritySystemReviews.com. In addition, residents can now view the remaining runners-up for best company, as well as the accompanying reviews used in the creation of the brand new rankings.