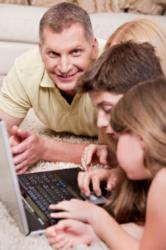 One way that the Inteligator search service is different is that all searches are guaranteed online.
Flint, Michigan (PRWEB) November 20, 2012
People search is one way that someone can be found online. The Inteligator company is now offering its one billion public records to the public. A new search tool has been added by this company to help men and women connect with old friends, family or other relatives online. This new search tool can be accessed here and could reveal the current address of a person as obtained through public records sources.
Finding people through traditional means usually included hiring a private investigator or other search firm that conducted weeks or months of research. For someone without financial support, this search method was expensive to explore and results were not guaranteed.
One way that the Inteligator search service is different is that all searches are guaranteed online. Search results that do not produce a hit on a searched phrase can be refunded or a second search can be offered in place of the empty search results.
The data that is included inside of the Inteligator online search service is taken from multiple sources of public records. These records can include divorce, marriage, criminal, reverse phone and property records searches. Since most people have a public record that can be found, the search results using this system could prove successful.
The growth of social media companies has helped in some aspects to find people that have lost touch with each other. High school reunions, family reunions and other types of relative gatherings have been assisted with social media websites. One drawback to these websites is that no personal information is given is someone does not finish or make a profile public.
The Inteligator company provides searches by first name, last name, street address and other information to help locate public records of people in the United States. These searches can also help to improve safety and security online. A national sex offender check as well as criminal records histories can be found inside of the one billion public records now accessible online.
A preliminary search can be conducted online without charge by the Inteligator company. This could help to provide a starting point to discover the types of data that can be searched. The data that is found inside of the new database can be improved with a monthly or annual subscription to the Inteligator service. Users of this system could find it beneficial in many ways entirely online.
About Inteligator
The Inteligator company is one example of a data company that is making public records available online. Through an online search system, records can be searched in all 50 U.S. states to help verify information that could be useful to individuals or businesses. The public records include marriage, divorce, death, property, sex offender and other important records that can be helpful to those verifying information during a background check. The Inteligator service can be used entirely online through any Internet connection.