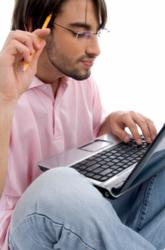 Preliminary searches are offered free of charge through the company system to provide a match.
Dallas, Texas (PRWEB) March 06, 2013
Locating old high school friends, roommates or out of touch family members will now be easier for adults online. The everifydatabase.com company has now created a people search tool online. This new tool provides immediate lookups for specific criteria to find nearly any adult in the United States. Immediate access to the company database provides a way to search without hiring private investigation companies.
A recent marketing study reported that the average person has three e-mail addresses. Many people are now creating e-mail addresses for specific use online. A main contact e-mail is typically used for conversation purposes. The recent study revealed that men and women are now using dummy e-mail addresses to purchase online or to sign up for social media accounts.
The creation of these secondary accounts is designed to reduce spam and unwanted e-mail correspondence according to the recent marketing industry research.
The EverifyDatabase.com company now provides e-mail lookup services as part of its people search tool. The database searchable online is taken from multiple data resources. Internet orders, catalog requests and other ways are used to supply the data that exists in the database. Routine updates are now made to the company system to preserve accuracy for users.
Additional search functions that are now offered through the secure database include date of birth, reverse phone and other criteria. This range of options is designed to help an adult with limited information to find records inside the company database faster. Preliminary searches are offered free of charge through the company system to provide a match that forms the basis of more in-depth searches.
Multiple search plans are now available for using this new people search tool. A trial and monthly option is now presented to researchers using the company database. These options are providing more ways that the system can be used on a long-term basis.
About Everify Database
The Everify Database company provides multiple search tools online to give adults more ways to locate data for nearly any U.S. person. A range of database records can be accessed through the company search tool on the Internet. The system can be used to locate phone numbers, people, criminal records, social media accounts, property records, birth records, marriage records and other data that could be hard to research using traditional means. The Everify Database company offers multiple access types for its database to provide cost-effective solutions for adults.