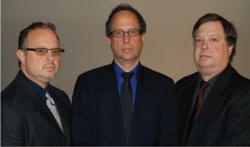 This affordable machine will allow even the smallest of shops to bring their perfect binding in-house, which will save many businesses money in the long run.
(PRWEB) May 29, 2013
Spiel Associates http://spielassociates.com has recently been building up their arsenal of double loop wire binders. Their Rilecart B-535 has been creating a buzz in the Internet marketplace because it has the ability to bind an astounding 3,000 books per hour with just a few operators. In addition to building up their double loop wire binders, Spiel Associates has also taken steps to improve the speed and functionality for many of their fan favorites. With the summer season rapidly approaching, Spiel Associates has decided to give their Sterling Digibinder some muscle.
Introduced in 2004, the Sterling Digibinder raised the bar for perfect binding. Many praised it because it is able to bind offset and coated stock as well as tricky stock that is waxed based or oil infused. Spiel Associates has announced that they are officially adding the new Sterling Digibinder Plus to their arsenal of perfect binders. It is completely self-adjusting and has all of the speed from their previous model, but it also packs a punch of its own that sets itself apart from other perfect binders. Spiel Associates announced that The Digibinder Plus adds a stand, a safety cover, vacuum waste removal, and an extra heavy duty roughing and notching blade. Spiel's marketing manager, Route 72, is anxious to spread the word about the new perfect binder. Founder and CEO of Route 72 Systems, Jim Alamia, states: "This affordable machine will allow even the smallest of shops to bring their perfect binding in-house, which will save many businesses money in the long run."
Spiel Associates has also added a new video to their company website as well as their Youtube Channel that showcases the new Sterling Digibinder Plus. Online users can now see the new perfect binder in action as well as Spiel's many other pieces of bindery equipment. Route 72 Systems is pleased to see Spiel Associates continue with their efforts to integrate themselves into the Internet marketplace with their impressive Youtube Channel and library of online videos which help to generate business sales leads. Jim Alamia states: "Spiel Associates has hit the mark with their online videos. It not only gives their products the perfect showcase, it also allows them to keep their customer base informed. When Spiel's customers are well informed, they are able to make better purchases and decisions for their business."