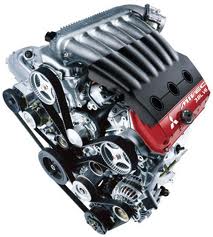 This new lower price is one way that this company is now providing better discounts to vehicle owners and project car builders with performance vehicles.
Baltimore, Maryland (PRWEB) March 23, 2013
Performance vehicles include higher redline limit engines that are typically capable of 300 or more horsepower. Project car builders and car owners searching for a replacement for these engine types can be at a disadvantage due to a shortage of performance motors available. The MotorUniverse.com company is now discounting all sales made online for its performance engines for sale. This new lower price is one way that this company is now providing better discounts to vehicle owners and project car builders with performance vehicles. Details about pricing and inventory can be found online at http://motoruniverse.com.
Chevy, Ford, Honda, Toyota and other automakers currently produce higher horsepower motors. These engines are used in touring cars and cars purchased by consumers. The larger power ratio included in the engineering of these motors is consistently upgraded each year as new models are improved or created.
The preowned engines that are now sold from the performance inventory at the Motor Universe company now go through evaluations and checklist inspections before shipment is made to customers. This new incentive is helping raise the quality for engines purchased.
Domestically produced motors are normally sold by automotive dealerships for immediate replacement into vehicles. While these engines can receive multiple year warranty protection, a preowned import motor can be more difficult to find with a warranty attached. The MotorUniverse.com company has recently changed its policy for import and domestic warranties.
This company now supplies extended coverage for engines placed into import vehicles and domestic vehicles. This new amount of coverage is applied to each motor that is sold online or through the company toll-free number.
A new shipment incentive has been created by this company that is helping to lower the price of a shipped engine. The removal of shipment fees is a new program for 2013 in response to companies continuing to charge higher than average fees for engine shipments.
All engine shipments from the domestic or foreign side of this company are now shipped for no cost. This incentive applies to owners of vehicles and trade industry companies. The length of this program is expected to continue through this year.
About Motor Universe
The Motor Universe company provides preowned engines at discounted prices for all online and telephone order processing. Buyers in North America use this resource online to find hard to locate automobile engines as well as newer releases. The low price structure selected by this company has helped it to gain more customer attention in the secondary engines market. The Motor Universe company offers warranties with all engines that are shipped as one extra effort to supply higher assurance to customers installing replacement motors. Engine quotations are now available from this company online to expedite order processing.