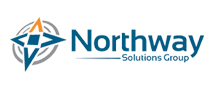 Performance COEs are essential for all organizations to be competitive and to meet customer expectations
Nashville, TN (PRWEB) November 28, 2012
Northway Solutions Group, a firm specializing in quality assurance and application software testing, is excited to introduce the Virtual Center of Excellence™ (vCOE™). The vCOE™ offers world class testing and consulting services to clients, completing projects by leveraging the Northway Virtual Team [vTeam]. The vCOE™ acts as an extension of the client's own testing organization, providing the client with all reusable project artifacts and deliverables. The initial services are framed around HP Software's IT Performance Suite product line.
"Although the pricing model is very competitive, our vCOE™ service competes with offshore providers on skill sets rather than price. This service is for companies that have been challenged trying to outsource consistent senior level testing resources on large, long-term projects," states Scott Moore, CEO.
The vCOE™ currently provides three service centers: Performance Testing Automation, Functional Testing Automation, and Specialty Testing (which includes SOA and Web Services testing). Northway provides "expert" level expertise and testing services performed offsite by certified consultants. Northway takes ownership of training the vTeam on the existing culture and internal processes at their clients.
"Three delivery models exemplify this service's flexibility. We operate internally as a Center of Excellence, allowing clients to leverage the experience and the best practices our resources have developed over many years. The domestic center has none of the typical offshore issues – resource inefficiency, skill competency problems, communication barriers, and increased global licensing costs. We offer real benefits to the customer," says Prashant Satoskar, Co-Founder and VP of Services.
Like traditional outsourcing, services are provided offsite/remotely; however, the vCOE™ offers deeper skill sets by US-based resources that would typically cost much more. This is especially true for performance engineers. After reviewing the vCOE™ offering, leading IT Analyst Theresa Lanowitz of Voke stated, "Optimizing the performance of business critical software is essential to delivering on the brand promise of your organization and ensuring that the software running your business is not a bottleneck. Performance COEs are essential for all organizations to be competitive and to meet customer expectations. Performance testing skills are highly specialized and at a premium. Organizations should explore services such as Northway Solutions Group's vCOE™ to establish a Performance COE or to augment internal skills."
To learn more about the vCOE™ service, visit VirtualCOE.com.
About Northway
NSG is a technology solutions provider offering consulting services around HP's IT Performance Suite of products. As an HP Elite/Specialist software partner, we specialize in the sales, implementation, education, and support of HP's Application Lifecycle Management (ALM) platform, which includes Quality Center, Unified Functional Testing, Performance Center, LoadRunner, and Service Virtualization. Northway employs only the most qualified, certified consultants and instructors who, with real-world experience, can provide long-term solutions to the toughest business challenges.