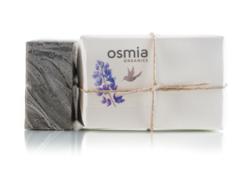 Carbondale, CO (PRWEB) February 28, 2013
Dr. Sarah Villafranco, an organic skin care expert and founder of Osmia Organics, has published a new article on her company website detailing the causes and natural treatment options for perioral dermatitis. Perioral dermatitis (PD) is a common skin care condition that manifests itself as a cross between eczema and acne and predominantly affects young women, who account for approximately 90% of the cases. The condition consists of patches of slightly bumpy, red or irritated looking skin, frequently combined with mild flaking of the skin around the mouth, chin, and nose.
In the article, Dr. Villafranco - who suffers from the condition herself - explains the common causes for PD, which includes the use of steroid facial creams, fluoride toothpaste and sodium laureth sulfate (found in soaps, shampoos and toothpaste). In addition, she offers extensive advice on how to avoid exacerbating the skin condition, such as avoiding heavy face creams. "Perioral dermatitis wants to be left alone," explains Dr. Villafranco. "It does not like heavy creams or oil-based serums. It wants water-based, simple products, and some peace and quiet."
Dr. Villafranco also recommends that those who suffer from PD stay well hydrated (spring water is best) and maintain a healthy diet, with appropriate supplements like evening primrose oil. As for skin care products, Dr. Villafranco has developed three: the Black Clay Facial Soap, the water-based Active Gel Nutrient Serum, and the Purely Simple Face Cream - all-natural skin care products that she created specifically for her own perioral dermatitis.
For more information about PD, read Dr. Villafranco's article "Perioral Dermatitis - Eczema, Meet Acne" or watch the video embedded in this release (from Osmia's YouTube channel, YouTube.com/OsmiaOrganics).
About Osmia Organics
Founded in 2012 by Dr. Sarah Villafranco, a physician with a passion for potions, Osmia Organics is a full line of luxury, natural skin care and beauty products. The products are all handmade, in small batches, in the picturesque mountain town of Carbondale, Colorado. Dr. Villafranco developed the organic skin care recipes in an effort to bridge the gap between the obsessively natural products she wanted to use on herself and the luxury products that all women crave. Best-selling items include the natural soaps, the face serums, and the organic bath milk.