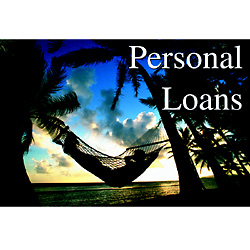 Personal Loans For Debt Consolidation
(PRWEB) November 02, 2012
DrCredit.com provides access to a variety of loans and debt consolidation services. These services are designed to meet the needs of people in search of financial assistance. The economic recession in the United States has caused millions of citizens to reevaluate their budgets and their spending decisions. Many people have found themselves without a means of employment and others have taken drastic cuts to their wages and their working hours.
In times of serious financial stress, many people may not be able to find enough money to pay even the most basic of expenses. When faced with these circumstances, a personal loan may be the answer. DrCredit.com connects applicants to many different loan companies. However, this type of loan should not be agreed upon without a serious appraisal of the financial situation of the applicant and the conditions the loan is issued under.
The term "personal loans" refers to any unsecured loans that can be paid out to an applicant. The primary advantage of personal loans is the speed with which money can be placed in the hands of an applicant. Upon approval of the loan application, personal loans are paid out in a relatively short amount of time. This can be extremely helpful if an important bill is due in the near future or if a collection agency has begun to call incessantly.
The disadvantages of obtaining a personal loan become apparent if they are not repaid on time. If a payment is missed, the loan agency will be relentless in pursuing repayment. These loans carry an extremely high interest rate and can be very costly if they take a long time to pay off.
Despite these possible (but avoidable) disadvantages, a personal loan is a fast and reliable way to get money when an unforeseen emergency arises. When other loan options fail, finding a good personal loan from a reputable loan agency can get a family or an individual through the toughest of economic times.
Debt consolidation can be a very helpful for anyone trying to pay off a large amount of debt. If someone has debt from several different sources, they may be paying a high amount of interest on each source of debt. These high interest rates are the target of debt consolidation.